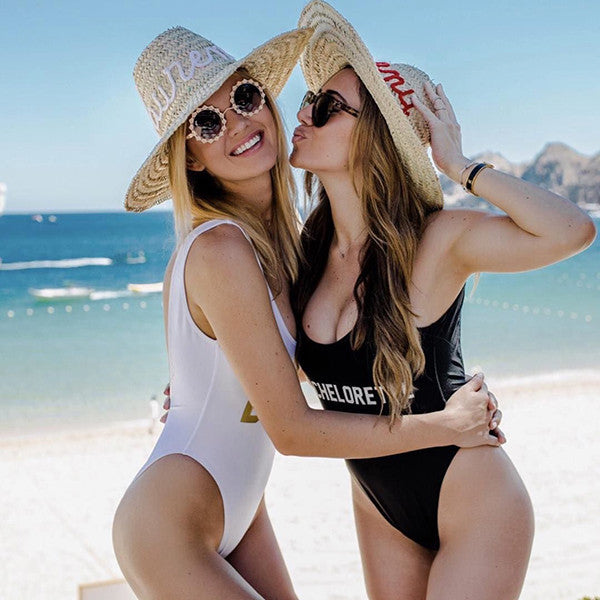 Lauren Hayes' guide to the perfect bachlorette party
Mega babe and model, Lauren Hayes, shares how to have the perfect bachelorette party in Cabo. We'll olé to that!
Photo @Laurenahayes
FB: You just had an amazing bachelorette party in Cabo. How did you choose the right place?
LH: I wanted to find somewhere that was fun, relaxing,beach-side and convenient for everyone. It was actually quite the task! Cabo came about as I was trying to think of the perfect place to satisfy all of those needs. I got engaged in Punta Mita, Mexico, so Mexico will always be a special place for me.
Must do things/places for a bachelorette party in Cabo?
Find an awesome villa nobody wants to leave (we rented two houses next to each other at Hacienda)

Beach/pool time with all of the girls

Spa & massages

Dinner at flora farms, an incredible farm-to-table restaurant 45 minutes away from Cabo

Lingerie shower -- my girls showered me with the most gorgeous lingerie from Victoria Secret to La Perla

Boat/scuba day -- my friend had an awesome 3-story fishing boat we were able to take out. We saw a whale, pelicans, lots of fish and a seal nearly jumped onto the deck of the boat!

Take lots of cute pictures! We had a hashtag for the weekend which I think is essential -- mine was "#lastdaysofhayes"

Night on the town - We went to a popular spot called Nowhere Bar and a club called Mandala.
How many gals is the right number for a perfect bachlorette party?
I think instead of the # you should focus on inviting the *right* girls that will all get along. I feel like many of the girls from my bachelorette walked away with new (maybe lifetime) friends which was so special. Inviting just one wrong person can throw off the dynamic of the group in a big way.
Love or hate the games? Any favorites?
Love!!! I brought Cards Against Humanity which we played a couple nights after everyone had been drinking all day. But I think the real winner was Ellen Degeneres' Heads Up app. It was so funny to see how passionate the girls got with their impersonations and the app video records everyone participating which is now so fun to look back on.
What are you bachlorette party essentials? (hint hint)
First and foremost, no bachelorette pool day would be complete without Funboy. The girls took so many cute pictures on our FUNBOY Swan, Unicorn and Cherries. I brought them all back in my checked bag and can't wait to use them at the beach day at my wedding.
Beyond that, I think I went a little overboard on my "essentials" for all of the girls. I made thank you swag bags for each girl that you can see on my Instagram post here.These included Wedding Bags' "Tequila, Fiesta, Siesta, Repeat" totes, Slip silk sleep masks, skincare essentials from Koh Gen Do, Mad Hippie, Herbivore, etc., makeup from Estee Edit, haircare like dry shampoo and conditioner from Alterna, hair ties from Bobble, swimsuits from Private Party and MinkPink, Robes from LoveOphelia, pineapple phone chargers from BUQU, etc., etc.
Any bachelorette myths you'd like to dispel?
Hmmm, that's a hard one. A lot of people think that a bachelorette has to be a certain way. I planned the weekend out the exact way I would want to spend 4 days with my best friends and didn't worry about what was typically done or traditional. It's your weekend and only happens once in your life (hopefully!), so you should plan it accordingly. I invited my mom, for example. She was so happy to be included but beyond that, she really made the bachelorette. All of the girls loved her!
What do you do when you aren't enjoying exotic vacations with your friends?
Ha, I wish I enjoyed more exotic vacations with my friends! I spend most of my time working at a vitamin startup called Ritual (@ritual on instagram or ritual.com) that helps make feeling great easy. I also do a little bit of modeling here and there and am signed with Wilhelmina. In my free time, I love to spend time with my fiancé, friends, and family and play with my new two English retriever puppies, Rocky & Apollo! I'm in countdown mode to my wedding (T-3 months away!) so that's definitely keeping me busy too.
Favorite FUNBOY float?
The FUNBOY Rainbow Unicorn is pretty magical...