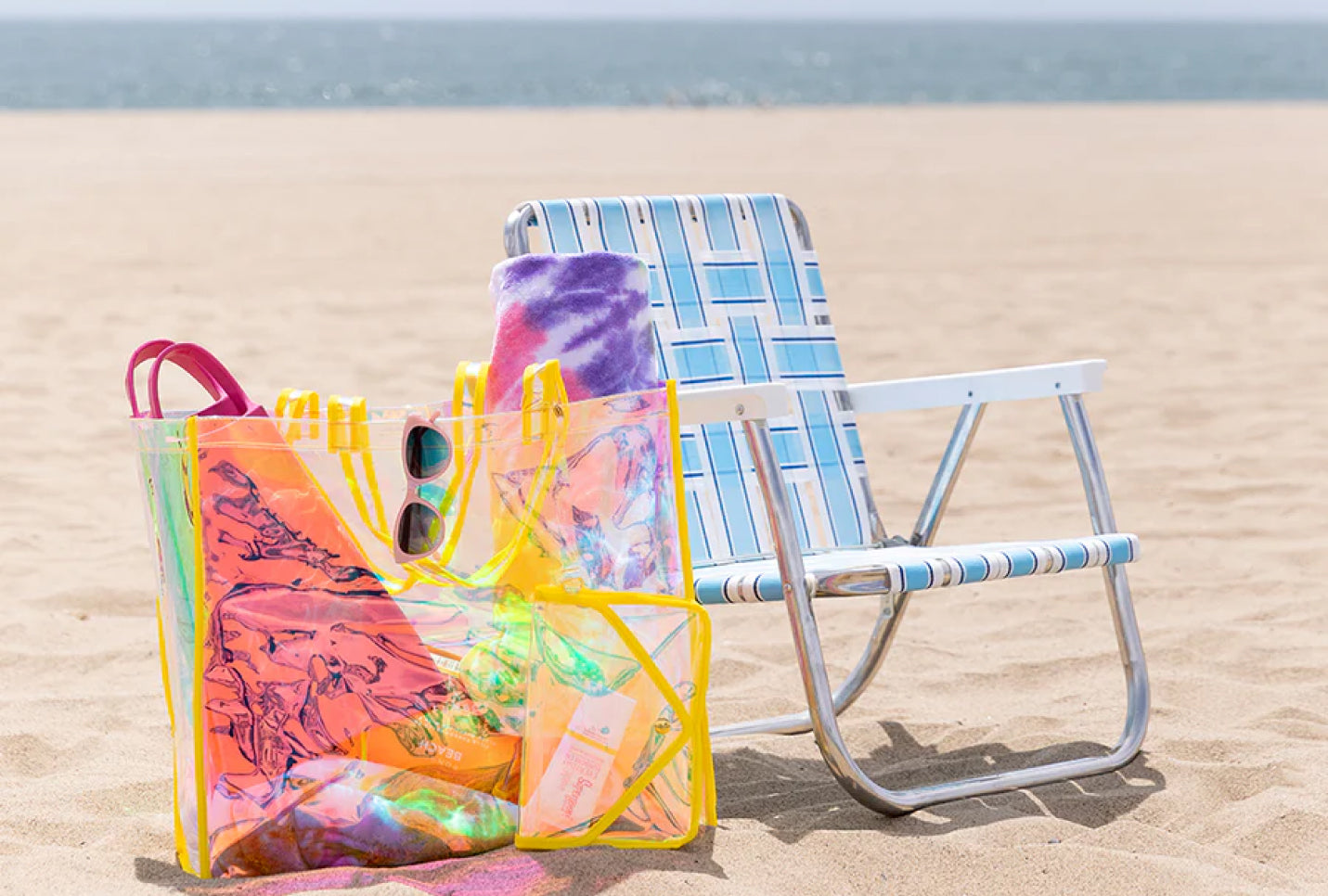 The Best Ways To Pack Your Essentials in a Carry-On
Traveling can be exciting and rewarding, but it can also be a bit of a hassle. This is especially true when it comes to packing. If you're tired of lugging around huge suitcases and waiting for your checked bag to arrive, it's time to discover the art of traveling with just a carry-on.
In this post, we'll share tips and tricks for packing everything you need into one compact piece of carry-on luggage, so you can jet-set with ease.
Why Travel With Only Carry-On?
One of the main benefits of traveling with just a carry-on is that you'll save time at the airport. Say goodbye to waiting in long lines to check in your baggage or anxiously waiting at the baggage carousel for your suitcase to appear.
With just a carry-on, you can breeze through TSA and be on your way. Not to mention, you'll also save money by avoiding checked baggage fees, which can add up quickly, especially for frequent travelers.
What's more, traveling with a carry-on reduces the risk of checked luggage being lost or damaged. Your belongings will always be within your sight, and you'll feel totally zen knowing that everything you need is right there with you. 
Plus, with fewer items to pack and unpack, you'll be able to settle into your destination more quickly and spend more time exploring and enjoying your trip.
How To Pack a Carry-On Like a Pro
Now that you know why traveling with only a carry-on is the way to go, let's look at some packing tips that get you started on the right leg of the journey. 
Select the Right Bag
Choose a piece of luggage that meets the size requirements for carry-on bags, and make sure that it has enough compartments for organizing smaller items. A quality carry-on bag will also have wheels or a handle so it's easily transported to and from the airport. Our go-to is the Beis Carry-On Roller. Bonus - they have a wide range of colors to choose from!
Prioritize What You Need
We know it's tempting to pack that dress you only wore once, but the key to packing light is to prioritize what you need. Start by listing the essentials and stick to that.
If there's something you're unsure about, ask yourself, "Do I really need this?" Chances are, the answer is no. In the world of packing, less is more.
Pack Versatile Pieces
When packing for a trip, select every day items that can be easily mixed and matched. A few basic pieces of clothing in neutral colors can create several different outfits, so you don't have to bring a wardrobe for every occasion. Stick with versatile pieces that you can dress up or down, depending on the situation.
Roll Your Clothes
One of the oldest tricks in the book is rolling clothes instead of folding them. This method uses less space and helps to prevent wrinkles. Plus, it lets you easily see all the items you've packed without rummaging around in your luggage. 
Pro-tip: Lay your clean clothes on top of each other, then roll them together to maximize space and minimize creases.
Opt for Travel-Friendly Inflatables 
If you're traveling to a sunny location and want to bring a pool float or two, we suggest the FUNBOY tube floats. For the parents out there, opt for travel-friendly inflatable kids mattresses like our dreamy Kids Sleepover Beds. 
Featuring a cozy flocked material for catching Zzzs and a carrying bag for easy storage and travel, these inflatable beds offer a comfortable rest anywhere, anytime. And the best part? They can easily be deflated and tucked away in your carry-on. What's not to love?
Use Packing Cubes
Investing in packing cubes (or compression bags) is a game-changer. These handy little bags compartmentalize your gear. Packing cubes save space and keep your items organized and separate from your travel companion's belongings. 
If you need to pull something out mid-flight, you won't have to rummage through your entire bag to find what you're looking for. You can also use gallon or quart-sized plastic bags for this, but it's not quite as sustainable. 
Wear Your Bulkiest Items
Instead of trying to fit your heaviest jacket or boots in your carry-on, wear them on the plane. This not only frees up valuable extra space in your bag but also keeps you cozy on a chilly flight. 
Make sure to layer your clothing and remove any accessories that might set off the metal detectors at security. This hack works even better when traveling from a warm climate to somewhere with cold weather — you arrive totally prepared. 
Pro Tip:If you get too hot during a long trip, fold up your jacket, stick it in the overhead bin, and go back to chilling in your T-shirt. 
Pack Smart Shoes
Travel with comfortable shoes that you can wear for long periods of time, but bulky shoes can take up a lot of real estate in your carry-on. To save space, opt for shoes with minimal details that can be easily folded or rolled up.
Fill Every Space
Keep an eye out for any available spaces to store small items like jewelry, socks, and underwear. Stuffing these into the areas around your larger items can save a lot of space in your carry-on.
Pro Tip: This may seem counterintuitive, but packing an empty bag can help you bring home more souvenirs. Leave a small duffel or tote in the bottom of your suitcase, and when it's time to pack up for the return flight, you can fill it with goodies.
Pack for a Week Trip
When it comes to shorter getaways, cramming your clothes into a carry-on is a breeze. But as your adventure extends beyond a week, the packing puzzle gets trickier. 
The solution? Plan ahead and pack enough clothes for a week. That way, you'll have plenty of options while avoiding overpacking. You can always do a load of laundry on your trip too. 
Top Essentials for Your Carry-On Bag
So, what should you pack in your carry-on? 
Review these essential items and add them to your packing list:
Passport
This may seem obvious, but you'd be surprised at how many people forget their passports. Always double-check that you have the proper identification before heading to the airport. 
Phone Charger
Let's face it; we're all addicted to our phones. Bring a charger in your carry-on bag in case one isn't readily available.
Pro Tip: Running out of charge on your devices mid-flight can be frustrating. Pack a portable charger to ensure that you stay connected and entertained throughout your journey. If you're traveling to another country, you might need a phone adapter. Most countries have different voltage levels than the United States. 
Snacks
Airline food can be hit or miss, so bring airport-friendly snacks that will tide you over until you reach your destination. Nuts, granola bars, and fruit are great options.
Water Bottle
Hydration is key: Bring an empty water bottle through security and fill it up before your flight. Not only will you save money on overpriced airport water bottles, but you'll also reduce your carbon footprint. #SaveTheTurtles
Hand Sanitizer
Airplanes are full of germs, so keep a travel-sized bottle of hand sanitizer in your carry-on for a quick clean-up. You might want to bring lotion, too, in case you find hand sanitizer to be drying. 
Entertainment Accessories
Bring headphones, a portable speaker, or an iPad packed with movies so you can enjoy your favorite entertainment. Bring the proper cords, adapters, and chargers to ensure that your devices stay powered.
Reading Material
A good book, magazine, or e-reader can make a long flight fly by. Pick something you've been meaning to read and lose yourself in it for a few hours.
Travel-Sized Toiletries
Airport security limits the size of liquids you can bring on a plane, so invest in travel-sized toiletries that meet the requirements. 
Include personal items in your toiletry bag:
Toothpaste
Toothbrush
Deodorant
Shampoo (and dry shampoo)
Conditioner
Facial wipes/facial wash
Travel Tips for Your Next Trip
Congratulations, you packing wizards — you've mastered the art of packing your essentials in a carry-on suitcase like true pros! No longer will you be burdened by bulky suitcases or suffer through the woes of lost luggage. 
Armed with space-saving techniques and savvy organization skills, you're ready to head off on your next adventure with style and ease. So go forth, embrace the freedom of traveling light, and let your wanderlust take flight. Bon voyage!
Here at FUNBOY, we want you to make the most of your travels and experiences. Our selection of inflatables, pool floats, and beach accessories is designed to help you create unforgettable memories while staying chic and stylish. 
Discover our outdoor collection today, and get ready to make a splash!
Sources:
Does Rolling Your Clothes Save Space? | Scout Life magazine
Passports and Visas | International Education and Programs
A Big List Of Foods That You Can Bring Through Airport Security | Consumer Reports
Germs on a Plane: The Transmission and Risks of Airplane-Borne Diseases | PMC
How to Use the iPhone for Overseas Charging | Small Business Chron