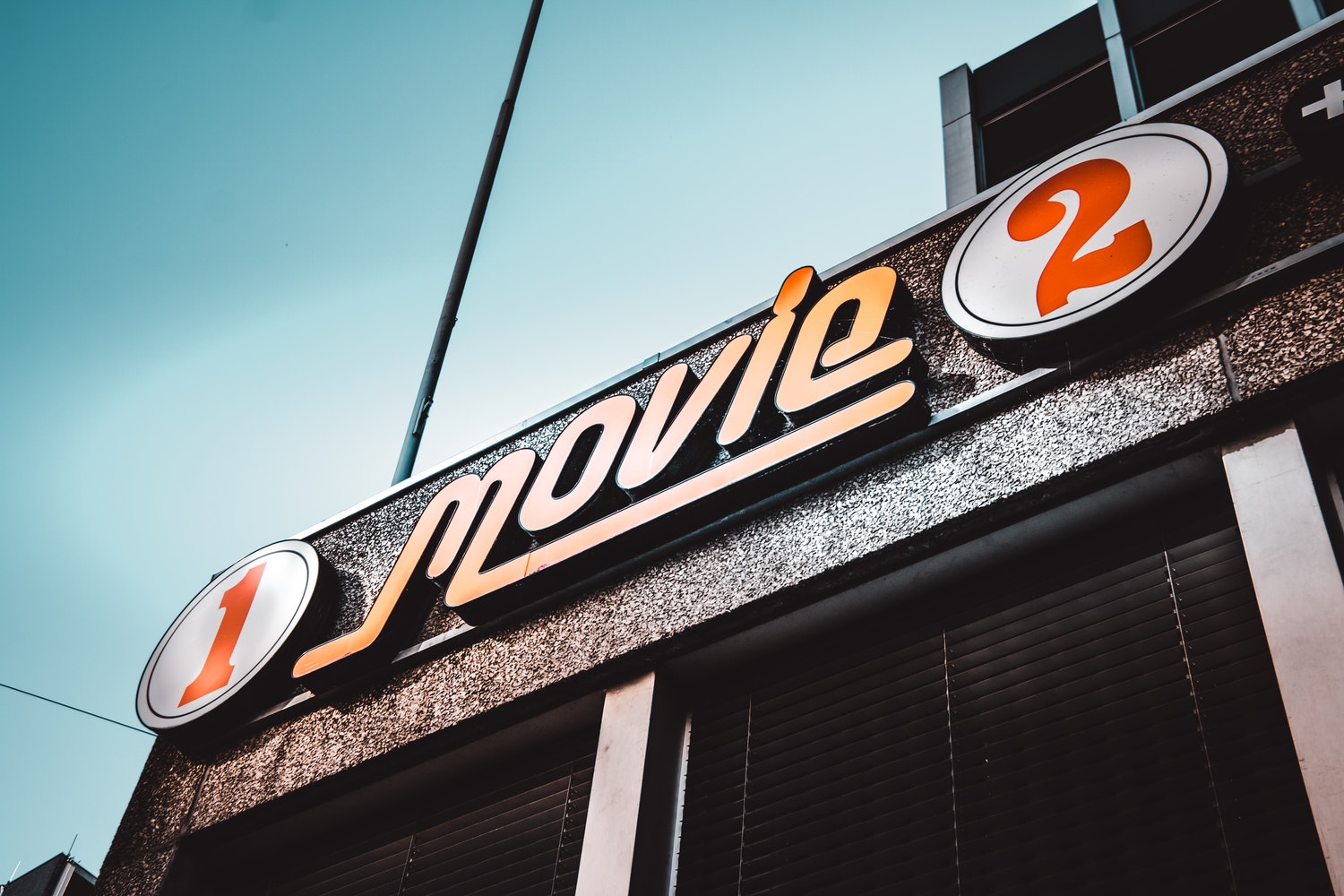 The Best Summer Movies You Should Watch This Summer
Summer is, without a doubt, the best time of the year. Long days of perfect warm weather, beach vacations, bonfires, barbecues at the pool- the list goes on. Plus, with many people getting vaccinated andpandemic restrictions lifted, it goes without saying that this summer is going to be especially sweet.
After more than a year of isolation and uncertainty, you can bet your bottom dollar that we're ready to slip on our swimsuits, slather on the sunscreen, hop on our favoritepool floats and make the most out of every single summery moment that comes our way.
And not just during the day, but even the momentsafter the sun goes down, which, if you ask us, are best spent snuggled up on the couch next to loved ones with a big bowl of movie theater popcorn and a handful of awesome summer flicks. 
Ah, summer movies. From classics likeThe Sandlot to iconic thrillers likeI Know What You Did Last Summer, there's something just so blissfully special about the warm weather that makes watching movies so enjoyable. But with so many incredible summer-centric hits, it can be really tough to choose which movies to watch. That said, if you're preparing your summer movie bucket list and are in need of a little help - you're in the right place. 
Whether you're on the hunt for a good belly laugh, in the mood for a little nostalgia, or looking for somethingsteamy, these summer flicks are exactly what the doctor ordered. And the best part? They can be enjoyed way past the summer season. In the fall? Yup. In the winter? You betcha. In the middle of a Februarysnowstorm? Absolutely! You see, summer is a state of mind and these summery films are here to deliver the feels all year round. 
So grab your besties for a movie night, whip up a batch (or three) of piña coladas, and let the good times roll. 
Let's dive in!
The Best Summer Movies For Some Serious Summer Feels 
Whether it's a rainy day or you're just looking to beat the heat, nothing is better than a great summer film that will transport you to a different world - from a wedding to the Greek islands inMamma Mia to the world's best surf spots courtesy ofThe Endless Summer. Whatever you're watching, you can sit back, relax and take in the incredible views.
Here are the ten best summer movies you should definitely watch this summer:
Forgetting Sarah Marshall (2008) 
Even when your super-famous and undeniably gorgeous ex shows up with her new rockstar beau, Hawaii is still paradise. The one and only Jason Segal is at his funniest in this endlessly quotable romantic comedy about a newly single guy just trying to move on from a past relationship.  
The Sandlot (1993) 
This movie came out almost 30 years ago, and people arestill quoting it. ("You're killin' me, Smalls!" anyone?)The Sandlot tells a touching coming-of-age story centered around a bunch of kids who play baseball at the local sandlot - and all the silly summer hijinks they get themselves into.   
Luca (2021) 
This soul-warming summer spectacle is an instant Pixar classic. Another coming-of-age story - but this time, set in the beautifulItalian Riviera - follows a curious young boy named Luca and his newfound bestie. What's so special about two kids running around in one of the most beautiful places on earth, you ask? Well, for starters, nobody knows that they're sea monsters. 
Dirty Dancing (1987) 
There are only a small handful of scenes in all of cinematic history that are as iconic as the one starting with the famous line, "Nobody puts Baby in the corner," and ending withthat gravity-defying lift.
And the rest of the movie, from the sexy dancing to the dramatic love story, holds up just as well. 
Mamma Mia! (2008) 
While one busy mama is planning her only daughter's wedding, the bride decides to secretly invite three men whomight(the keyword here being "might") be her dad to the shindig. Kind of awkward, right?
Don't worry; the summery soundtrack of ABBA is there to help smooth things over in this deliciously charming flick. Oh, and while you're at it -- be sure to watch the sequel, which is just as equally adorable. Plus, Cher makes a cameo. What's not to love? 
Troop Beverly Hills (1989) 
Did you ever spend your summers selling cookies as a kid? If so, then this one's for you. It's time to bring on major nostalgia vibes and follow a pampered housewife who is determined to prove to her daughter and her soon-to-be ex-hubby that she can navigate more than just the wilds of Saks Fifth Avenue. How, you may ask? By leading a Girl Scout troop into the wilderness. This movie definitely earns a badge. 
Jaws (1975) 
Steven Spielberg's beloved shark thriller really doesn't need an intro. A delightful summer in a quaint little town is ripped to pieces (literally) by an enormous man-eating shark lurking in the waters waiting patiently for its next meal. This forces the new police chief to work with a marine biologist and a shark hunter to track down the beast and put an end to the bloodshed. 
If you watch this movie, you willneed abigger boat. 
I Know What You Did Last Summer (1997) 
Ah, a fine spooky summer choice! And who doesn't love a good slasher flick? The film follows a group of friends who covered up a tragic car accident and decided to pretend like it never happened. Well, here's the thing -- itdid happen, and let's just say karma's a b****. 
The Endless Summer (1969) 
Arguably the greatest surfing movie of all time,The Endless Summerfollows two competitive surfers as they travel the globe to surf and search for the "perfect wave." This summery classic will leave you smiling from ear to ear and is sure to add a few must-see beachy destination hot spots to your bucket list.
Not ready for anypost-pandemic travel just yet? Don't fret; this flick will transport you to Hawaii, Australia, New Zealand, and more, all from the comfort of your couch.  
Wet, Hot American Summer (2001) 
Feeling nostalgic for summer camp? Look no further and watchWet Hot American Summer. This unforgettable comedy follows a group of eccentric counselors who are each trying to wrap up their unfinished business before camp ends.
It's got love, pent-up sexual frustration, pending breakups, and even a summer camp talent show. Plus, when you're done with the movie, you can dive right into the prequel series on Netflix, which stars most of the original cast. 
Create Your Own Movie Magic
If you're looking for some influencer-certified ways to use your favorite floats, check out theClear Heart Pool Inflatable Pool. 
Check out these two options:
Hot Tub Option:

Fill your inflatable pool with water and hang up a sheet as a screen for your projector. Stay cool as you binge your favorite flicks while you float. Bonus points if you watch

Jaws.

Stay Warm and Cozy:

If it's a little bit too chilly to fill your float with water, no problem. Blow up your float and grab your trusted blankets. Whether you go for your duvet or that fluffy blanket from your childhood, relaxation is imminent.
This is a great option to take movie night on the go. The Clear Heart Inflatable Pool is a perfect beach accessory for cuddling as you watch the sun sink below the horizon.
Movie Magic
While summerdaysmight be best spent on alux inflatable in the pool or catching some rays on a comfy-cozytowel at the beach, if you ask us, summernights are best spent snuggled up on the couch with a bowl of freshly popped popcorn and a great summery flick surrounded by the people you love. 
Want to make your movie night extra special? Enjoy the crisp summer air and enjoy movies with your pals on a big screen in your backyard. All you need is a projector and an outdoor screen (or a big white sheet), and you're on your way to amazing movie nights all summer long.
Just make sure you have plenty oflawn chairs for seating, acooler to keep drinks cold, and if you can watch the movie while swimming in the pool-- don't forget thepool floats!
Here atFunboy, we're pretty big fans of all things summer. From pool parties to movie nights and everything in between, the sunny season is hands down our fav. That's why we've created a huge line of lux inflatables that are as stylish as they are high-quality.
Whether you're in the mood to float on arainbow, keep cool on alounger, or jet off on aFUNSKI, we have everything you need to make this your best summer yet.  
Sources:
State by State Coronavirus-Related Restrictions | AARP
Dos and Don'ts of (Almost) Post-Pandemic Travel | AARP
How the Director of Disney's 'Luca' Captured the Spirit of the Italian Riviera - and Why He Thinks You Should Visit | Travel and Leisure.