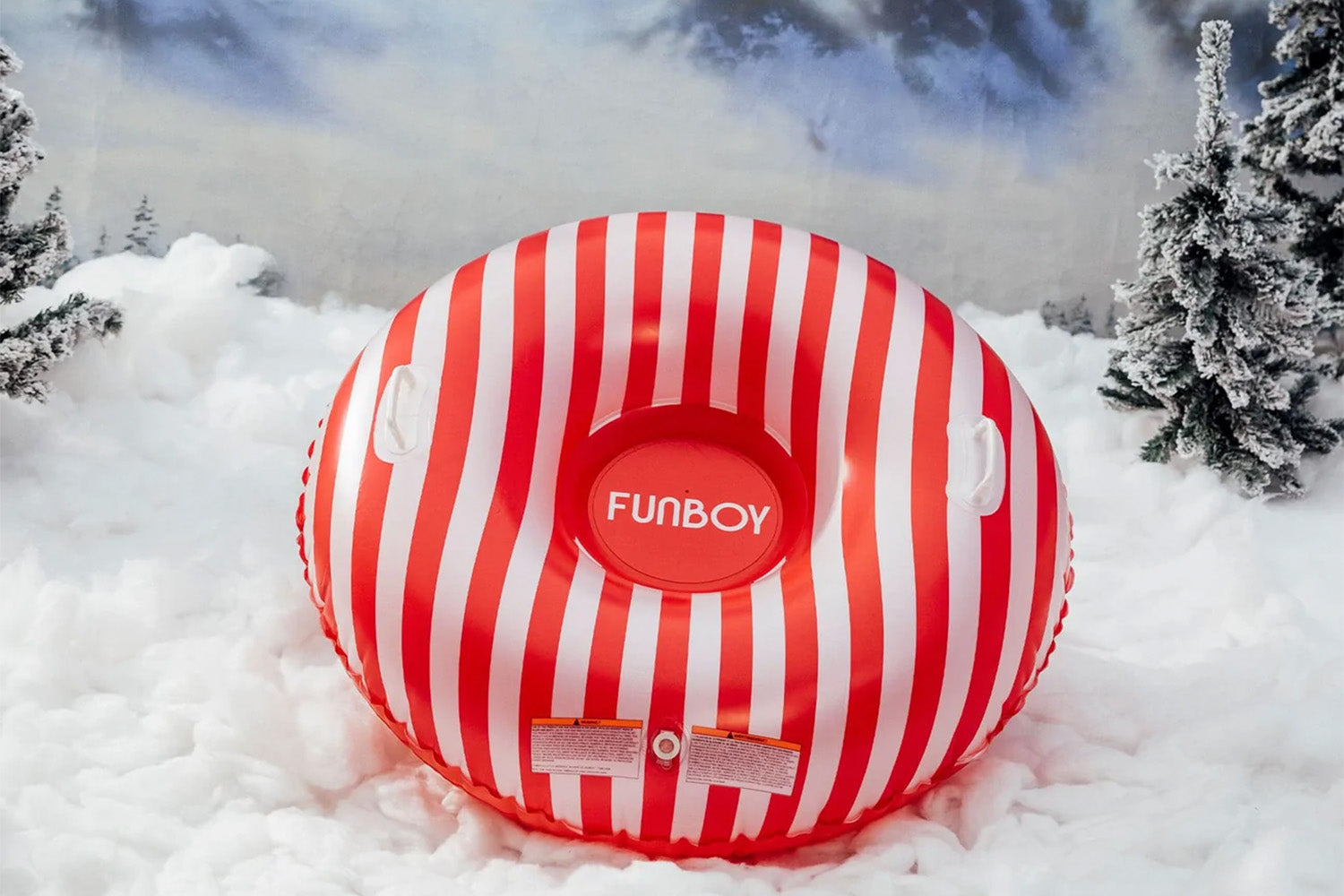 Apres-Ski: What Is It, What To Wear & Where To Go
Ah, yes — après-ski. That wonderful and magical part of a ski holiday when the skis have come off your tired, aching feet and the next round of fun begins. But what isaprès-ski? What should you wear? And which après-ski resorts are best?
You have questions, and we have answers. Read on to discover all there is to know about après-ski, including what this popular French term means and more. Are you ready? 
Let's snow:
First Things First, What Exactly Does Après-Ski Mean?
According to the Oxford English Dictionary, "après-ski" can be defined as the social activities and entertainment following a long day of skiing. In other words, it refers to the shift from the muscle-cramping ski runs to one-too-many drinks with friends — both old and new. 
Pronounced ap-ray ski, it literally translates from French as "after ski," so it's basically all the stuff you get up to once you've taken off your skis. The term was first used in the Alps around the 1950s and is now just as important to ski culture as the act of skiing itself. 
When Does Après-Ski Start?
Truth be told, there's no official time frame for après-ski, but since the French term literally means "after ski," it typically starts the moment you're done with skiing (or snowboarding) for the day.
For most skiers, that means at some point in the late afternoon — say, around 4 pm. In short, the celebration begins after the final ski run of the day, and the partying lasts until you're ready to wrap it up. 
Hold Up — When Does It End?
When après-ski ends really depends on you and the venue. While some destinations are famed for après-ski parties that keep cranking until dawn, things generally wind down earlier in sleepy mountain towns or more family-oriented resorts. And, of course, if you're exhausted after spending hours skiing on the mountain, there's no shame in cutting the party short. After all, there's always tomorrow!
What Do You Wear to Après-Ski?
When it comes to what to wear when you're done plowing powder for the day, comfy and casual is definitely the way to go. Most folks usually go straight to après from the slopes, so partying in your ski gear is all part of the fun, too.
That said, you can always head back to your room to change first if that tickles your fancy, even if that means swapping wet ski boots for a dry pair of socks and comfy shoes. High heels, who?
Not a skier, but still want to get your "après-ski" on? Keep it casual — jeans, boots, a jacket, and a cozy hat are all you need to fit right in. 
Pro Tip:Don't forget to bring sunscreen and some cool shades to wear. Snow is highly reflective and, on a sunny day, can reflect up to 90 percent of UV radiation. Remember, UV radiation is the primary culprit behind sunburn and skin cancer — not heat.
Where Should You Go to Apres-Ski?
Now that you're an expert on all things "après-ski," let's chat about the best apres-ski places in the nation, shall we?
Although there are many, here are some of our all-time favs:
Aspen-Snowmass, Colorado
When it comes to winter fun via skiing in the Centennial State, it's hard to top Aspen-Snowmass. With one lift ticket, you get total access to four snowy mountains spread between the towns of — you guessed it — Aspen and Snowmass. 
For a mellow take on the area's roaring après scene, head to Zane's Tavern in Snowmass Village for a game of pool or order a salted rim margarita and homemade guac at Venga Venga. 
Prefer to get down and boozy? Check out Ajax Tavern in The Litter Nell for cocktails on their sunny patio. 
Pro Tip:Need a break from skiing? Trade your skis for a tube, like our Candy Striped Snow Tube and head to the snow at the top of the Elk Camp Gondola in Snowmass! There are multiple lift-served lanes that offer tubing fun for folks of all ages with bunny hills, lighted evening sessions, dining facilities, and more.
Park City, Utah
Park City hosted the 2002 Winter Olympics. No surprise there — this Northern Utah cold hotspot has over 330 runs for all levels of winter athletes.
It's not only for the grind time; Park City is pure luxury when it comes to exclusive destinations and the fanciest resorts. By the way, you can ski into Park City in the morning and ski out after last call; where else in the world can you get a commute like that?
This famous ski town — which is home to the largest ski area in the U.S. — has an incredible après-ski scene.
There's a diverse array of bars and restaurants that cater to the post-ski crowd, as most apres establishments offer small plates for sharing with ski buddies or entrees for heartier appetites. There's no shortage of soul-warming winter drinks and tasty libations.
In short, if you're planning an upcoming trip to après-ski, don't sleep on Park City. Plus, come January, you can really enjoy the scene when the Sundance Film Festival rolls into town.
Pro Tip:Not much of a skier? Grab your favorite FUNBOY sled and hit the snow-covered hills instead! Whether you have a need for speed or prefer a steady descent to the bottom, we have the sled for you. From luxe toboggans and speedy tubes to snowmobiles and sleighs that slay, apres-ski in style this year (minus the skis). 
Lake Tahoe, California-Nevada
Straddling the border between the Golden State and Nevada, Lake Tahoe is a coveted ski area with two vibes. But when it's apres-O-clock, the ski resorts under the Tahoe umbrella are far more Sin City than Hollywood. 
At the many restaurants and establishments, you can expect all the trimmings: drink deals, good eats, dancers, and booty-shaking music. Then, once your belly is full and happy, it's on to the casinos and bars to take advantage of Nevada's 24-hour drinking laws — simply put, the party here quite literally never stops.
Pro Tip:Take shots in style with the inflatable FUNBOY ShotSki, the world's first and only inflatable ShotSki. Easy to carry and even easier to inflate — be sure to drink responsibly.
Killington, Vermont
Just because you live on the East Coast doesn't mean you can't enjoy a good apres-ski. In fact, some of the world's best apres-ski joints are on this side of the USA. 
Cruise on over to Killington, Vermont, for some of the best apres-ski bars and nightlife. The slew of restaurants, pubs, lodges, and shops along the infamous Killington Road are not to be missed. 
For live music, great people, and an awesome happy hour, check out Wobbly Barn and Pickle Barrel. The Lookout is also a fantastic after-ski hot spot — it offers free peanuts (yum), a solid beer selection, and a menu that'll 100 percent satisfy your post-skiing munchies.
If you are sore all over after riding The Stash (the East Coast's only Burton Stash terrain park), you'd likely appreciate an appointment at the Killington Grand Spa. They're world-famous for their Black Diamond Sports Massage. Now, you can show up at the wine and cheese night apres-ski 100% chill. 
Pro Tip:Many apres-ski establishments in Killington have a shuttle that can pick you up and take you home safely. This way, you can apres-ski as hard as you want without any worry about getting behind the wheel. We said it once, but we'll say it again: Drink responsibly, friends.
Ready To Après-Ski?
And there you have it — everything you need to know about après-ski. Whether you're a professional skier or a total newbie, après-ski is for everyone. And we'll be honest; it's a whole lot of fun! From eating good food among friends to throwing back shots with new friends, après-ski is a vibe and one that everyone should experience at least once.
Can't take a ski holiday this year? Après-ski anywherewith our inflatable FUNBOY ShotSki! The world's first — and only — inflatable Shotski takes go-anywhere FUN to the next level.
Say goodbye to those rigid shotskis that are prone to spills and broken glass. Our inflatable ShotSki provides a flexible, superior shot-taking experience that's second to none. 
Here at FUNBOY, we're on a mission to bring top quality to the masses. From luxe floats and snow tubes to cool sleds and accessories, you can always count on us to bring the FUN. Check us out today and après-ski in style tomorrow. 
Happy skiing! 
Sources:
Even Snow Days Are Sun Days | Skin Cancer
Home Collections Symbols & Emblems | Archives Colorado
Ultimate Après-ski Guide — From What to Wear to Where to Go | Travel and Leisure