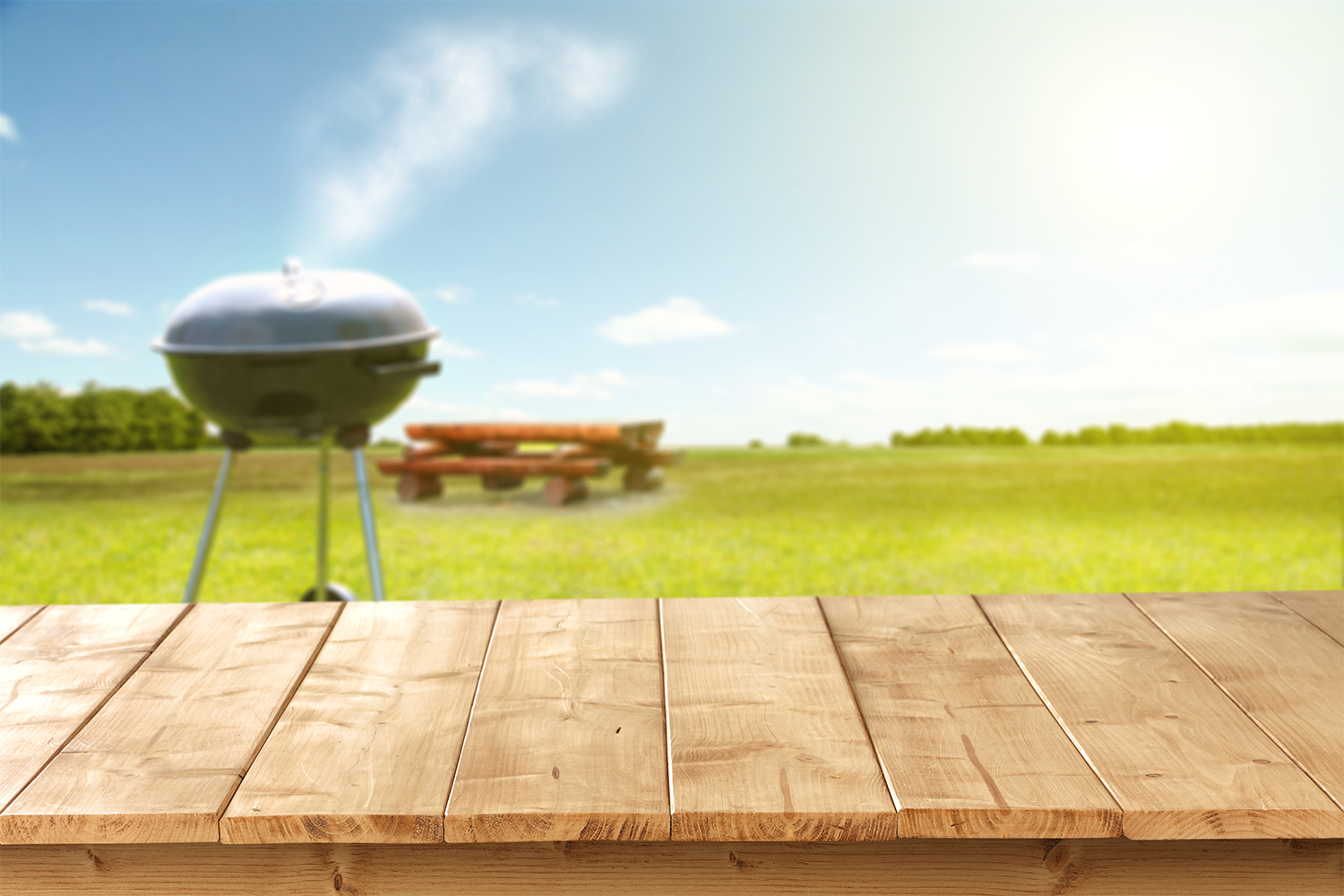 What To Bring to a BBQ This Summer: How To Wow Your Friends This Summer
If you ask us, nothing screamssummer more than the smell of succulent meat covered and smothered in mouth-watering barbecue sauce sizzling on the grill. For some people, it's all about the beach; for others, it's an exciting vacay that tickles their fancy.
But for us, it's all about the BBQ. Tender meat that falls right off the bone, charred to perfection with a sweet or tangy barbecue sauce… who's drooling? But that's not all, from hotdogs and hamburgers to corn-on-the-cob, you can throw just about anything on the barbie - and we're totally here for it! 
If you got so lucky as to avoid hosting the annual BBQ this summer, you might think that you can just roll up to the party empty-handed, but no, sir! This is poor partyetiquette. While a guest certainly doesn't have as much on their to-do list as the host, it's still a nice gesture to bring something. Whether that be an unforgettable drool-worthy dish or a super fun inflatable for the pool, don't show up without anything in hand. Besides, don't you want to totally wow your friends with what you brought? 
Yeah, we thought so. That's why we put together this post to give you a little bit of inspo for your next BBQ. So grab your cup of coffee and get comfortable-- let's dive in!
But First, Let's Chat a Little Bit About BBQ Etiquette, Shall We?
Believe it or not, there's a right way and a wrong way to behave at a summer barbecue. For example, throwing back enough beers until you have liquid courage to say something super personal to someone you've just met is a real big no-no.
And loading your plate with two pounds of your pal's famous macaroni salad leaving nothing but crumbs before others have even had a chance to get a little? Yeah, that's alsovery much frowned upon. If you want to get invited back to next year's annual summer BBQ, here are a few mistakes you surely want to avoid:
Mistake #1: Not RSVPing Promptly
It is so incredibly important to RSVP as soon as you can. The sooner you respond, the more time your host will have to properly prepare for the day's festivities. And you know what being prepared means?Less stress.Help your buddy out and RSVP promptly.  
Mistake #2: Inviting 'Uninvited' Guests
There's a real thin between having a fun barbecue and a wild house party. That said, you were invited to a "barbecue" -- you can't show up with three pals in tow, completely unannounced. 
Food is being cooked for the number of guests who wereinvited and RSVP'd. Hosts need confirmed numbers. If you want to bring a friend, just clear it with the host ahead of time, and it should be fine. The more, the merrier!
Mistake #3: Showing Up Empty-Handed
The unspoken rule of BBQ is this: the host feeds you, and you bring booze or a side dish. Now, this isn't about your cooking prowess - it's all about lending a hand to the host. Besides, the host is gracious enough to provide a safe environment for everyone to get together and have a great time. Show your thanks, and don't forget to bring a little somethin' somethin'. 
So -- What Should You Bring?
Now that we've touched on BBQ etiquette, let's talk about some of the best things you can bring to the party, starting with appetizers so bomb-dot-com, even the pickiest of eaters will be singing your praise. 
Appetizers
Want to show your hand at cooking and bring a tasty appetizer that everyone will enjoy? Here are a few ideas:
Homemade Potato Chips
If you ask us, nothing goes better with a hot dog right off the grill than good 'ol classic potato chips -- except forhomemade potato chips. Super simple to make and a surefire hit, all you have to do is preheat the oven to 475°F, thinly slice a few russet potatoes and then toss them in a large bowl with olive oil, salt, and any other seasoning that you'd like. 
Arrange the potatoes on a roasting rack placed on top of a baking sheet and bake until they're crisp and golden. Enjoy!
Caprese Salad Kabobs
Move over boring veggie platter; fun Caprese salad kabobs are taking over! For this easy side, all you have to do is thread two grape tomatoes, one mozzarella cheese ball, and two basil leaves on a skewer before topping with a drizzle of olive oil and vinegar, and voila -- you just made a quick dish that's not only easy to grab and eat but undeniably scrumdiddlyumptious.
Enjoy! 
Buttery Corn on the Cob with Horseradish
Is a BBQ really even complete without corn-on-the-cob? Jazz up this favorite with butter andhorseradish for a delicious spin on a summer staple. Simply mix butter, pepper jack cheese, horseradish, and a little balsamic vinegar, as well as a dash of dried parsley flakes, salt, pepper, and dried thyme in a bowl until blended.
Spread your mixture over the corn (husks removed) and wrap with a piece of heavy-duty foil, sealing tightly. Grill the corn, covered, over medium heat until tender, turning each one occasionally, 15 to 20 minutes or so.
Open the foil carefully to allow the steam to escape and enjoy!
Summer Essentials
Don't really fancy yourself a cook and prefer to bring something other than food to the BBQ? Don't worry, we have ideas for you, too:
Lawn Chairs
If you've ever been to a BBQ, then you know firsthand how hard it can sometimes be to find seating. Get rid of this issue and maybe consider bringing a couple of lawn chairs. But not justany lawn chairs --FUNBOY Retro Lawn Chairs! 
Inspired by vintage lawn chairs,FUNBOY created these super comfortable chairs with a vintage twist. Lightweight, foldable, and easy to carry, these chairs are the perfect addition to any summer BBQ.  
Pool Floats
Is the annual BBQ held somewhere with a pool? If so, you should bring a pool float. Not only is an inflatable a great way to beat the heat, but they are a whole lot of fun! Not sure where to find a show-stopping inflatable that'll make your friend's jaws drop?
Head on over to FUNBOY, where you'll find top-quality, luxury floats that are so coo; they make the other side of the pillow look warm. Whether you want to channelMalibu Barbie vibes or float on acloud, FUNBOY has an inflatable for any mood.
Just don't forget a fewtowels to help dry off when you're ready to get out!  
Coolers
You can never go wrong with bringing a cooler. Why? Becauseno one likes warm drinks in the summer,that's why!  If the BBQ is held poolside, theRainbow Cloud Floating Drink Station is something that everyone will appreciate. With room for multiple bottles of wine or cans of beer, ice, and four cup holders, this floating cooler makes it easy to stay in the water all day long.
We also love FUNBOY'sTropical Palm Pool Drink Cooler, which doesn't float, but it does fit up to 18 cans and three bags of ice! Perfect for all the drinks you need to keep everyone hydrated and properly buzzed, you can never go wrong with bringing a cooler to help keep things, well,cool. 
BBQ BFF Status
Summer BBQs are the best. Nothing beats fun in the sun with the people you love and great food. That said, if you're attending a BBQ, don't forget to show proper etiquette by bringing something with you. Whether that be a drool-worthy appetizer or a summer essential, the nice gesture will be greatly appreciated. 
Ready to make this summer's BBQ the best one yet? Head on over toFUNBOY and load up on all the summer essentials like beach towels, lawn chairs, and pool floats.
Trust us, withFUNBOY in your corner, you'resure to WOW your friends. Guaranteed. 
Sources:
Summer: The Warmest Season | LiveScience
Party Etiquette: Talking, Listening, Mingling | Dummies
Horseradish: Nutrition, Benefits, Uses, and Side Effects | Healthline