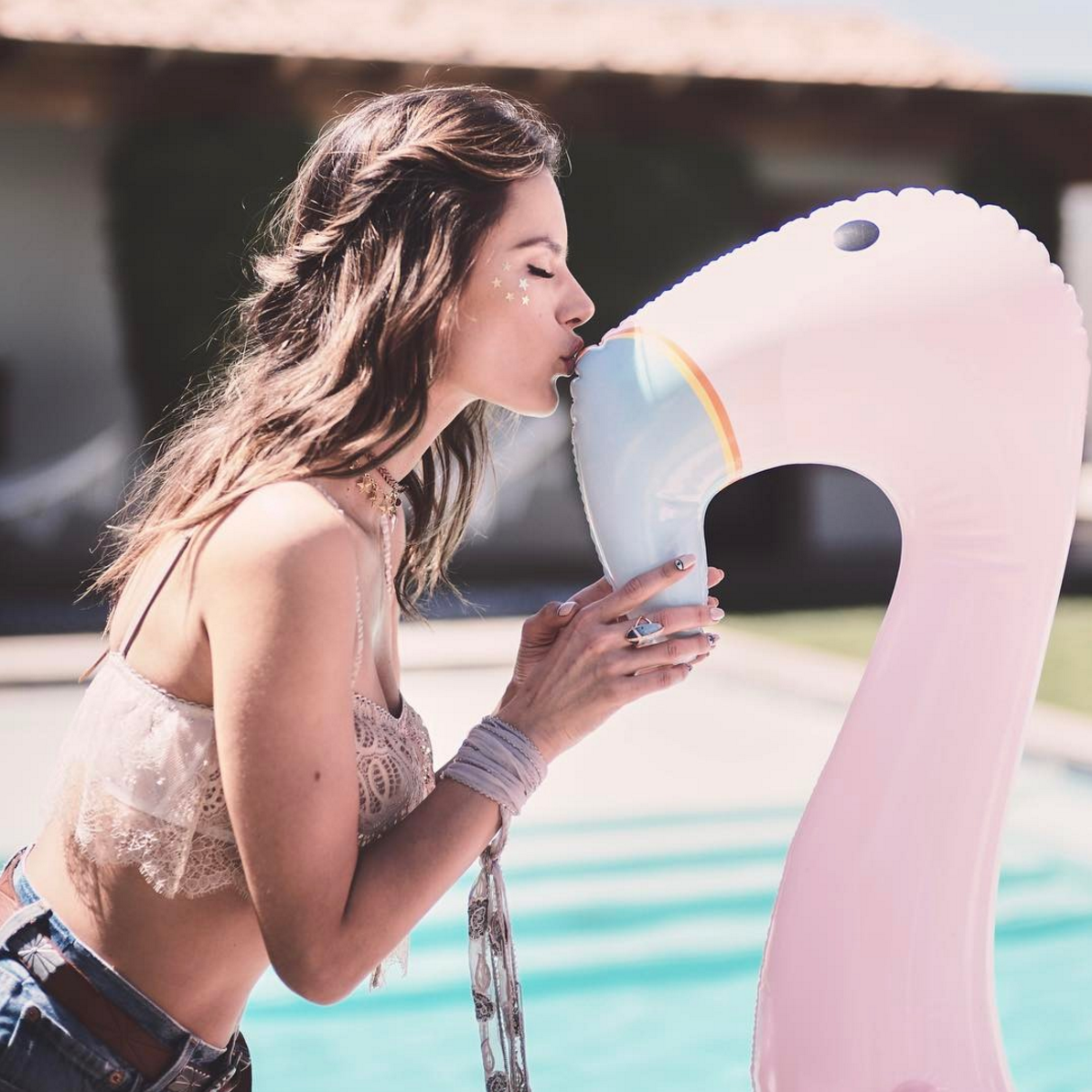 2017 FUNBOY Festival Roundup
When all eyes are on Indio, music, art, and fashion take center stage. But between sets, festival pros know that the cool-off is crucial - and just like their festival 'fits, these celebs know how to do it in style: with all their favorite FUNBOY floats. 
Katy Perry took in a sweet sunset at her festival digs, setting the perfect backdrop for her FUNBOY fleet. 
Chiara Ferragni (@chiaraferragni) lounged on the FUNBOY Festival Flamingo, staying cool as ever under the hot desert sun. 
Aimee Song (@songofstyle) took a ride on the FUNBOY Metallic Seahorse  - proving you don't need a swimsuit to rock the pool.
Alessandra Ambrosia (@alessandraambrosio) traded her VS Angel wings for a more tropical pair with the Festival Flamingo - and puckered up with the Pink Metallic Liptoo.
Shay Mitchell posed on the FUNBOY Festival Flamingo in a moment of perfect float-kini coordination. 
Bree Lynn Kleintop (@breekleintop) took the Festival Flamingo for a sunny day spin. 
Yovanna Ventura (@yoventura) worked on her glow with the help of our Pink Metallic Lip.
Shea Marie (@peaceloveshea) and her crew, including Caroline Vreeland (@carolinevreeland) lounged next to a pool full of FUNBOY floats. 
 Caroline Daur (@carodaur) caught a ride on our Metallic Seahorse.
Can't wait for next year's festival season - until then, keep snapping pics with your FUNBOY floats and give us a tag in the photo for a chance to be featured in our next roundup.
Cheers,
the FUNBOY team.