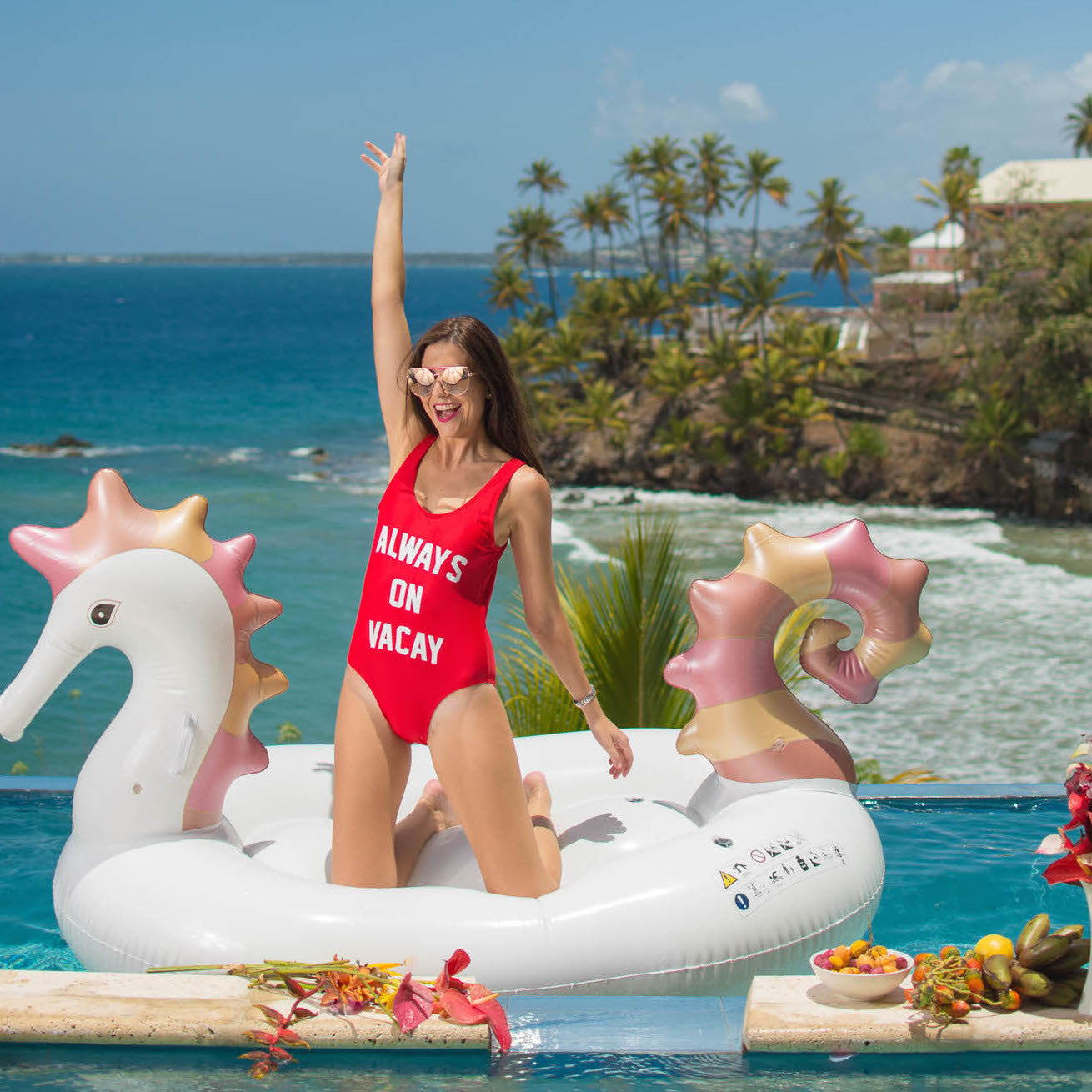 FUNBOY adventure club: the Trini Traveller in Tobago
Caribbean traveler Gabrielle Agostini island hops to Tobago for the weekend, showcasing colorful floats in a tropical oasis. Read her story below: 
My name is Gabrielle Agostini and I have a Caribbean Travel Blog known as Trini Traveller, "Trini" being the nickname of a person from Trinidad and Tobago. 
I am based in Trinidad but decided to pack up my amazing FunBoy floats and make a quick trip to our country's sister isle of Tobago for my Birthday Weekend.
We stayed at the Marion Villa, an exquisite modern villa located on the eastern side of the island and lounged all day by the pool and admiring the fabulous view of the beach below. Both perfect for floaty enjoyment!

Tobago is one of my favorite Caribbean gems with its transparent blue waters flowing onto white sandy beaches surrounded by snazzy resorts and villas, and has some of the best seafood at its charming beach bars and restaurants like the FishPot and bars in Pigeon Point. 


If beach-bumming isn't your scene, Tobago has more than enough to entertain, with fun water sports like scuba diving, sailing or horseback riding in the ocean.
Cheers & see you on the next FUNBOY adventure! 
- Team FUNBOY