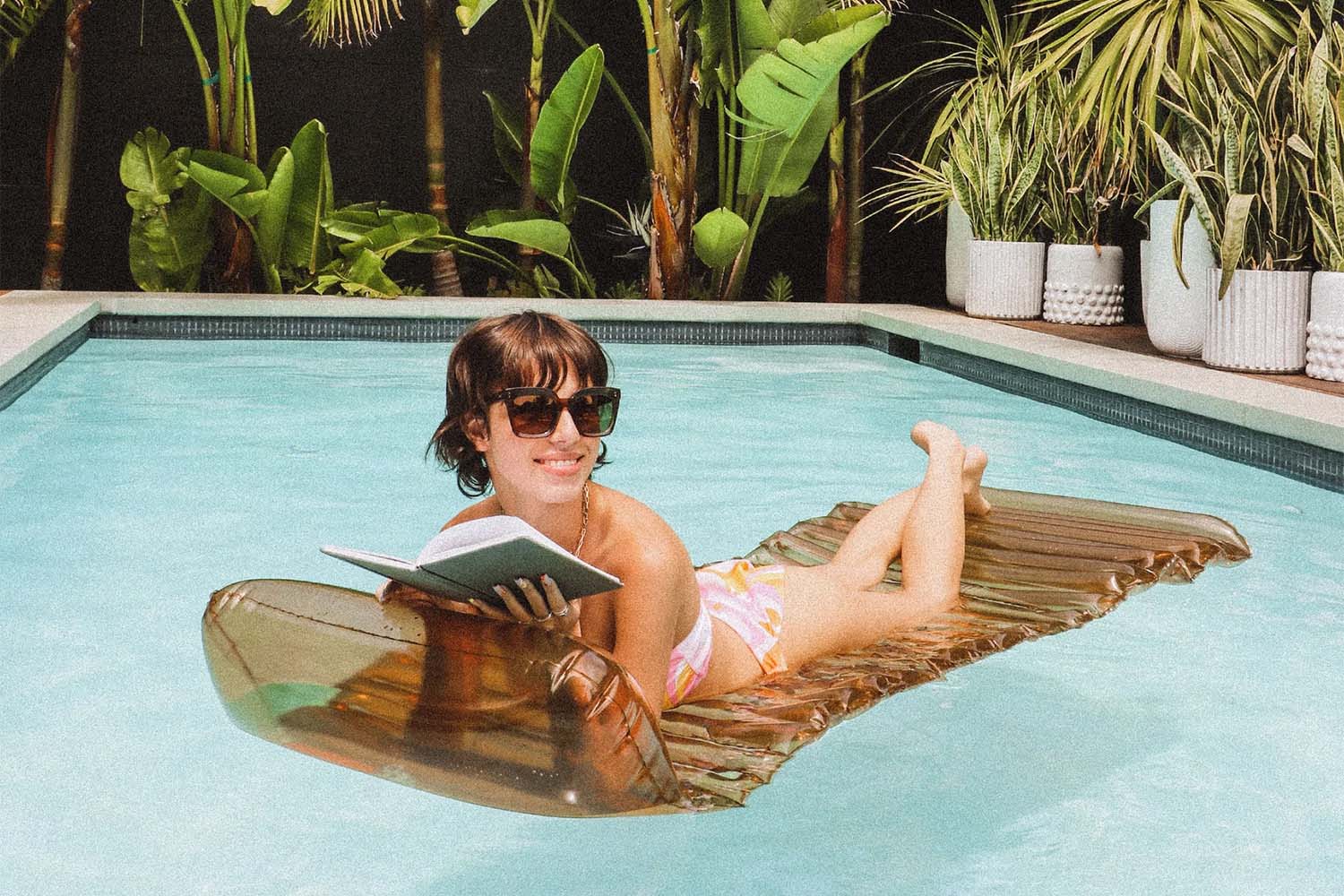 All Inclusive Resorts: The Ultimate Traveler's Guide
Calling all travelers: Are you looking for your next adventure? Is a truly stress-free experience the only kind of experience you're after? If the word "all-inclusive" makes your heart skip a beat, you've come to the right place!
In this post, we're diving into the exciting world of traveling to uncover some of the greatest all-inclusive resorts on the planet. We'll also go over a few tips and tricks to help make your next getaway your best one yet. 
So grab your suitcase and leave your worries — we're about to dive in.
What Is an "All-Inclusive" Resort, Anyway?
An all-inclusive resort is a dream for a lot of folks, and it's easy to see why. These hotels present an opportunity for travelers to have an unforgettable experience — all without ever having to leave the property. 
Yep, you read that right — "all-inclusive" resorts are properties in awesome getaway destinations where most of the main elements of the trip are included in the price of your vacation. Though it varies from hotel to hotel, typically, rates at all-inclusive resorts include:
The room
All meals
Snacks
Alcoholic and non-alcoholic drinks 
Activities and entertainment
Hotel amenities (such as the gym, swimming pool or water park, and sports facilities)
Depending on the location you choose, you can pretty much just leave your wallet at home. Why? Because with an all-inclusive resort, everything has been paid for in advance — that's why!
Are All All-Inclusive Beach Resorts the Same?
Nope — hence why all-inclusive resorts have just as many major haters as super fans. You see, these all-inclusive hotels vary the benefits they include in their all-inclusive vacation package. 
For example, some properties might charge extra for certain activities like motorized water sports, or things like alcoholic beverages and entertainment, while others may include everything within a package.
To ensure a truly unforgettable and stress-free experience, the trick is to do your research in advance. And, of course, don't forget your FUNBOY floats for the kids (#Obvi). 
The G.O.A.T: All Inclusive Resorts You Have to Check Out
Don't have time to research which hotel has the best package for your next vacay? We've got you covered.
Enjoy hassle-free travel at these incredible all-inclusive resorts:
1: Sandals, Caribbean 
Whether you're looking to scuba dive in Jamaica, explore the natural bounty of Saint Lucia, snorkel in Antigua, or swim with piggies in the Bahamas, Sandals provides some of the Caribbean's best resorts and is certainly the way to go when looking for an all-inclusive experience.
St. Lucia and Montego Bay are two spots you'll have to visit while you're on the islands.
The islands include many all-inclusive adults-only and family-friendly resorts, and they feature the world's most comprehensive all-inclusive packages. Here, lovebirds can enjoy stunning white-sand beaches, 5-star gourmet dining, unlimited premium liquors, exciting water sports, free Wi-Fi, and more. 
2: Estudio Playa Mujeres, Mexico
If you're on a mission to unwind in luxury, Estudio Playa Mujeres in Mexico is the all-inclusive resort for you. This 5+ star boutique hotel offers a unique experience that stands out from all other Cancun resorts. Enjoy the sprawling, magically green golf course and swim-up bar in the easy-entry pool. It's only ten minutes from Cancun, but you'll have so much fun that you don't want to leave. 
From contemporary Mexican art and fun-in-the-sun experiences to energizing natural surroundings and culinary proposals, this all-inclusive resort has it all. 
And the best part? It's family-friendly — so much so that kids stay for free.
So round up the kiddos and grab the passports — it's vacation time!
3: Alexandra Resort, Turks & Caicos
Of all the Turks and Caicos resorts, only a few offer the perfect combination of beachfront luxury, spacious suite hideaways, and a wide range of amenities and services included in the price of your vacation — the Alexandra Resort is one of them. 
Begin your morning after a delicious breakfast on the iconic Grace Bay Beach brought to you by a concierge. Its dazzling powdery sand, crystal clear water, and relaxing lounge chairs make it the perfect spot to start your vacation off right. You can enjoy everything from non-motorized water sports to volleyball on the beach during your stay.
Grab a tasty cocktail at the swim-up pool bar to cool off in the afternoon and watch the sunset during an extravagant dinner at the Coconut Bar. Oh, have kids? Don't worry — at the all-inclusive Alexandra Resort, kids stay, eat, and play for free. What's not to love?
4: Occidental Papagayo, Costa Rica
A perfect choice for those looking to immerse themselves in the natural beauty of Costa Rica, this Central American getaway offers packages and tours that are the epitome of "inclusivity." 
Guests of Occidental Papagayo can look forward to a daily program that consists of snorkeling, kayaking, tennis, and water aerobics. You can also indulge in various treatments at the resort's health and wellness center. This destination hotspot has four bars and four restaurants, including one adults-only restaurant. Recommendations highly recommended. 
Most evenings are filled with the sound of violins, guitars, and saxophones, but if groovy tunes are more up your alley, you can dance the night away at the hotel's disco instead. 
5: Club Med Punta Cana, Dominican Republic
A coveted classic among Caribbean all-inclusive resorts, Club Med Punta Cana offers pretty much everything a Club Med resort offers, but with a fun Dominican flair. It's ideal for all guests hoping to learn about Dominican culture and history — plus, it's great for families.
With pool parties, lush golf courses, and fun family tournaments like treasure hunts and sandcastle competitions, this all-inclusive resort has something that the whole family will enjoy.
Any Tips About What to Pack?
As a matter of fact — we do! Although your resort will provide everything you need for some R & R, there are a few things you should bring from home to make your vacay perfect:
1: Floats and Loungers
Some all-inclusive resorts may provide floats that you can lounge on while enjoying the pool, but if you're hoping to snap a few Insta-worthy shots, we recommend packing your own pool inflatables.
Don't know where to find the best pool floats on the market? Check out our fun inventory of luxurious FUNBOY floats.
Not only are our pool inflatables the bee's knees, but each float is masterfully crafted with top-quality materials so you can enjoy your float for many years to come. #YourWelcome 
2: Swimsuits
Most all-inclusive resorts offer pools, beaches, and water activities like paddleboards and scuba diving for no additional fees — so you're probably going to spend quite a bit of time in a bathing suit after check-in. With this in mind, we suggest packing more than one because it's never fun to wiggle back into a damp swimsuit!
Looking for an adorably chic swimsuit? Live and empower your Barbie Dreams with our dreamy swim collection. From flattering one-pieces to stringy triangle bikini tops and cheeky bottoms — we have just what you need to feel and look great, whether you're on the beach in Aruba or the Caribbean.
3: Beach Bag
You'll need something like a beach bag or tote to carry everything in as you go to and from your suite or beach bungalow. In your bag — like this vibrant and chic Clear Orange Beach Tote — you can pack whatever you may need for the day, such as:
Water bottle
Hand sanitizer
Snacks
Portable charger
Wallet (credit cards, ID, and some cash)
Of course, you can pack anything you'd like in your tote, but we suggest not-overpacking to avoid having to lug around a heavy bag. Remember, all-inclusive resorts tend to have everything that you may need — so pack light!
And That's a Wrap 
Whether you're looking for an adults-only beachfront hotel with free nightly entertainment or a family resort that has a ton of pre-paid perks, the five all-inclusive resorts listed above are sure to have just what you need to make your next vacay a hit. 
Don't forget to bring your FUNBOY floats for a little extra fun in the sun. From our adorable Clear Pink Mesh Lounger to our oversized Barbie Dream tube float, you can always count on us to have just what you need to bump up the FUN during your next getaway. 
Sources:
ALL-INCLUSIVE | definition in the Cambridge English Dictionary
Feel the burn? Explaining the science of sunscreen | UChicago Medicine
How do all-inclusive resorts make money? | Marketplace