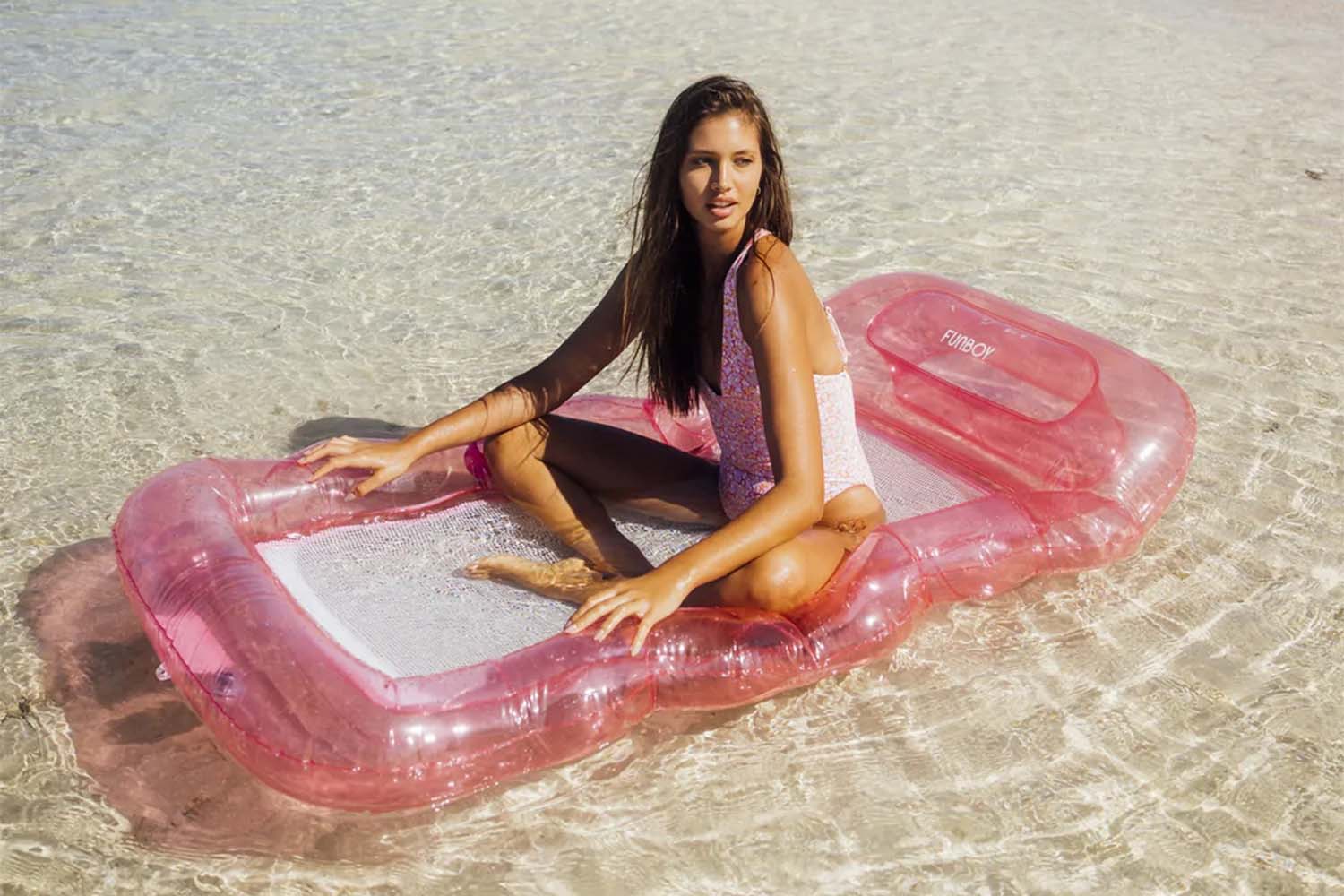 Miami Beach Resorts: The Best Miami Has To Offer
If you've never experienced a getaway in Miami — you're missing out. The Magic City is a hot, tropical destination with a nightlife scene that's second to none. But it's not just the clubs that are totally rad; it's the beach resorts, too. 
More than just an umbrella and a beach chair after a long day of splashing in the waves and playing in the sand, Miami Beach resorts are unparalleled in comfort, luxury, and entertainment. Top-notch massages, luxurious pool areas, boat rentals, and more are all offered by the best hotels and beachfront resorts in the city.
Whether you're looking for a family-friendly experience or one that's adult-only— read on to discover the best Miami Beach has to offer. 
There's No Place Like Miami
A South Florida city nestled in Miami-Dade county, Miami Beach lies on a barrier island between Biscayne Bay and the Atlantic Ocean. Often described as legendary, iconic, and vibrant, the gorgeous city offers a smorgasbord of things to do. Between the sugar-sand beaches, brag-worthy weather, and colorful nightlife, it's no secret why Miami is a top tourist destination. 
From North Beach to South Beach, you'll find the streets filled with jaw-dropping Art Deco architecture, amazing dining, beachy cocktails, beautiful bronzed people, and of course, first-class resorts.
What Are Some of the Best Miami Beach Hotels?
So, which resorts are the crème de la crème, you ask? While the dazzling beaches of Miami are known for having a ton of totally awesome hotels, here's a quick list of our fav five that we recommend checking out:
1: The Ritz-Carlton South Beach
There are many Art Deco-style oceanfront resorts that line the skyline of Miami Beach, but one of the best resorts is none other than the Ritz-Carlton South Beach. 
This beachfront hotel bathes guests in luxury and modern design. Plus, it's centrally located on Lincoln Road, which allows guests access to a wide array of shopping, beachfront dining, spa services, in addition to the powdery white beaches and boardwalks of the Sunshine State's renowned Atlantic coast. The resort also has an outdoor event space to host your private parties or wedding reception. 
2: Fontainebleau Miami Beach
Situated along the quiet-yet-glamorous oceanfront of Collins Avenue, the legendary Fontainebleau encompasses around 20 acres of prime Miami real estate — an area known as "Millionaire's Row." The beach clubs in this area offer nothing less than true luxury making it a top destination for many wealthy travelers and beach goers. 
This luxury property offers accommodations that range from guestrooms to penthouses with attractive pools, a state-of-the-art fitness center, and a plush ocean-view spa. 
Much like an upscale cruise ship, there's always so much going on at the Fontainebleau in Miami Beach. From exciting amenities and several foodie-obsessed signature restaurants to eye-catching boutique shops and the ultra-exclusive LIV nightclub, which happens to be just steps away, makes Fontainebleau a hot spot and top choice for many travelers. 
3: Nobu Hotel Miami Beach
If you're looking for an experience that is sophisticated, elegant, and extremely luxurious, look no further and check out the Nobu Hotel at Eden Rock Miami Beach. 
Recognized by Tripadvisor and other outlets as one of the best beach hotels in Greater Miami Beach, this magnificent resort is truly second to none. It's a perfect hub for fun, theater, and relaxation, featuring deluxe luxury suites, farm-to-table dining, as well as a wellness spa and fitness center.
Oh, and let's not forget about the Nobu Hotel's private swimming pool. When visiting this little sliver of paradise, be sure to pack plenty of swimsuits, your sunscreen, and FUNBOY's Aqua Hydrating Water Mist to keep your skin hydrated and refreshed all day long. Once you arrive at Nobu Hotel, you'll never want to leave.
4: 1 Hotel South Beach
Set on over 500 feet of beautiful sandy shoreline on W South Beach, 1 Hotel South Beach offers guests a fantastic mix of spacious accommodations, including large chic king rooms and much larger condo suites.
On-site amenities include a massive rooftop swimming pool with dazzling views over Miami and the Atlantic, private beach cabanas, multiple on-site bars, and farm-to-table cuisine. 
Pro Tip:You're going to want to snap tons of pics at this stunning eco-conscious resort (trust us on this one). For a fun Insta-worthy shot, we recommend grabbing your bestie and getting on the water in style with the sleekest, sexiest floats by yours truly, FUNBOY.
5: Loews Miami Beach
One of the most family-friendly oceanfront hotels in Miami, Resort Loews Miami Beach offers its lavish lagoon-style oceanfront swimming pool, VIP Soak cabanas, and the Sobe Kids Club. 
After getting into your ocean view room, drop off your kiddos for a day of fun at their interactive clubhouse featuring an indoor lifeguard hut, art and craft station, TVs, video games, Wi-Fi, and a Rec Room space for teens. 
This resort is clearly family-friendly, but did you know that it's pet-friendly, too? Yup, it's true — upon arrival, all furry friends receive their own welcome amenities, including a pet tag, bowl, and a special treat to start their vacay. Just don't forget to pack Fido's FUNBOY x Bark Rainbow Cloud Dog Float so they can get some R&R at the pool, too!
Travel Tips You Should Know Before Visiting Miami Beach
Now that you have a quick rundown on the top five resorts that the Magic City has to offer, let's go over a few travel tips you should know before visiting Miami Beach, shall we?
Tip 1: The City Never Sleeps
Planning on hitting the club scene? Be warned: if you show up at one of Miami Beach's major nightclubs before midnight, there's a pretty good chance that it'll just be you and the bartenders.
Many clubs in Miami don't get going till well after the witching hour. And in South Beach, some of the 24-hour clubs' headlining DJs typically won't go on until 3 am. Some of the bars and clubs don't close until 5 am. So plan accordingly and get your sleep well ahead of time if you plan on dancing and parting until the sun comes up! 
Tip 2: Sunscreen, Baby
Whatever you do, don't leave your hotel suite without applying plenty of SPF, especially if you happen to be from one of those climates that tend to be very rainy. Pack the sunscreen in your bag to reapply throughout the day. Trust us; you're going to need it. 
The Florida sun is no joking matter, even on partly cloudy days. Getting fried on your very first beach day is a surefire way to ruin the rest of your trip and look like a lobster in all your vacay pics. #SorryNotSorry
Tip 3: Hydrate, Hydrate, Hydrate
Oh, and did we say hydrate?
Guzzling back tons of H2O isn't just your fav celeb's secret beauty hack. Combined with Florida's intense heat and humidity, partying and relaxing in the unforgiving Miami sun is a recipe for dehydration. 
Don't wait until you're thirsty to drink. Carry a beach bag around with you (like this adorably chic iridescent tote) and fill it with a few water bottles or a stainless steel reusable bottle to keep yourself adequately hydrated throughout the day. 
Tip 4: Book Reservations ASAP
Here's the deal: Miami Beach is always popping. It doesn't matter if it's raining cats and dogs outside or if it's the middle of winter; you should always plan for there to be a crowd. With this in mind, you must book all of your reservations in advance as the hot spots book up fast. 
Of course, you don't need a reservation for everyestablishment in the Magic City, but if there's a popular restaurant that you've been dying to try or a nightclub that you really want to check out, play it safe and book ahead (you'll thank us later).
Suns Out, Buns Out — Let's Go!
Whether you're an avid tourist of the Magic City or it's your first time visiting, you're sure to have a blast in Miami Beach — especially if you check out any of the five resorts listed above. From ocean-front properties with extravagant guest rooms and early check-ins to luxurious suites with easy beach access and an ambiance that's second to none, the resorts in Miami Beach are unparalleled. 
To make your Miami vacation an unforgettable one, don't go without your FUNBOY floats. You can catch some rays like #KhloeKardashian with our limited-edition glitter unicorn float or sunbathe under a fringe-lined removable mesh shade with some serious Barbie vibes. 
Prefer to soak on a lounger? We've got you covered! In the mood for an inner tube? Want to sit in a Leisure Chair? We have your back. Whichever way you're looking to relax poolside, you can always count on FUNBOY to keep you afloat!
Sources:
Miami Beach | Florida, United States | Britannica
Florida State Nickname | The Sunshine State
Miami, The Magic City | HistoryMiami Museum
Dehydration - Symptoms and causes | Mayo Clinic
We're Obsessed With Khloé Kardashian's Instagram-Worthy Unicorn Pool Float — Here's Where to Buy It! | People