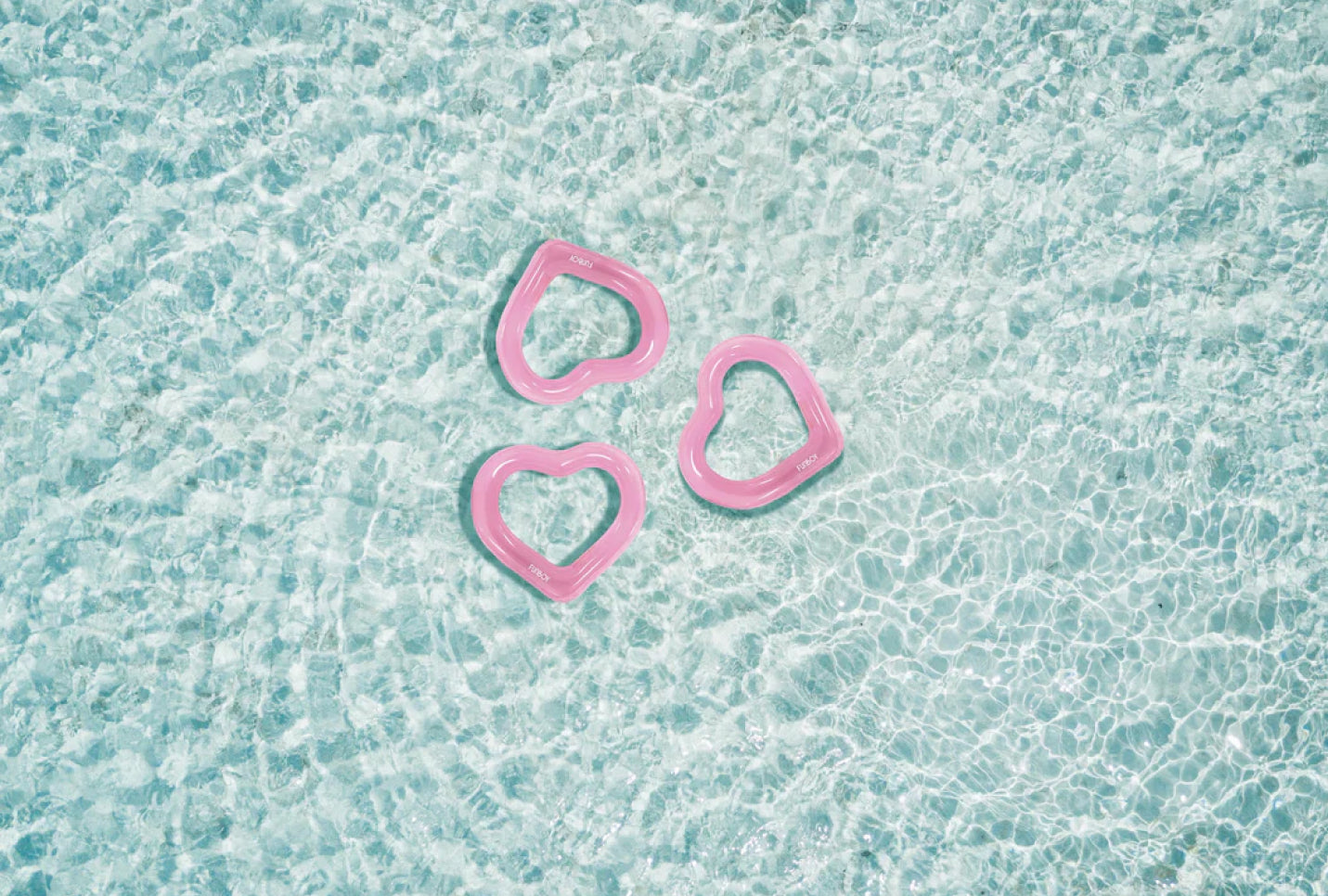 15 Best Beaches in Florida You Won't Want To Miss
Welcome to the Sunshine State, where the beach vibes are easy-breezy, and the good times never end. Florida is renowned for its stunning coastline, and it's time to embark on a beach-hopping adventure. 
From the calm waters of the Gulf of Mexico to the refreshing waves of the Atlantic, this article will guide you through the 15 best Florida beaches that you absolutely won't want to miss. 
Grab your sunscreen, put on your shades, and let's dive in!
1. Siesta Key Beach
When it comes to the award-worthy beaches in Florida, Siesta Key Beach is a real gem. Located in Sarasota, this pristine beach boasts powdery white sand that feels like walking on clouds. 
Siesta Key Beach is a favorite among beachgoers, offering not only fantastic swimming conditions but also a wide range of recreational activities. Whether you want to try your hand at kayaking, snorkeling, or simply basking (comfortably) in the sun on your Shade Float, Siesta Key Beach has got you covered.
2. Clearwater Beach
Situated on a barrier island along the Gulf Coast, Clearwater Beach lives up to its name. Only 25 miles west of Tampa, this spot has crystal-clear water and sugar-white sand. This beach is a paradise for shelling enthusiasts, as the shoreline is spotted with an abundance of seashells waiting to be collected. 
With plenty of water sports options like paddleboarding and jet skiing, Clearwater Beach guarantees endless fun for everyone — just remember your sunscreen!
3. Cocoa Beach
Looking for an exciting beach town with a laid-back atmosphere? Look no further than Cocoa Beach. Nestled on Florida's picturesque East Coast, this vibrant beach town offers something for everyone, including Fido. In designated areas, this is a dog-friendly beach. Bring a leash for your pup and a FUNBOY x Bark Rainbow Cloud Dog Float for when it's time to chill on the sand.
With soft sand and calm waters, it's perfect for sunbathing, swimming, and building sandcastles. What's more, Cocoa Beach is renowned as the surfing capital of the East Coast, making it a haven for surfers of all skill levels.
4. Sanibel Island
Escape to the tranquil shores of Sanibel Island, located on Florida's Gulf Coast. This natural paradise is home to some of Florida's most breathtakingly beautiful beaches, with its unique stretch of sand composed of seashells instead of regular grains. 
Stroll along the shoreline, collect seashells, and immerse yourself in the serene beauty of Sanibel Island. Explore the island's mangroves, as they provide a picturesque backdrop for kayaking and birdwatching.
5. Key West
No list of Florida's top sunshine spots would be complete without mentioning Key West — the island city separating the Gulf of Mexico and the Atlantic Ocean. This charming island destination offers beachfront bliss with stunning sandy shores and turquoise waters. 
For those seeking adventure, take a snorkeling or scuba diving excursion to discover the vibrant marine life beneath the waves. After a day of sun-soaked fun, indulge in the vibrant nightlife that Key West is famous for.
6. Amelia Island
Amelia Island is located in Northeast Florida, 45 minutes northeast of Jacksonville. It's a hidden gem with pristine beaches and a laid-back atmosphere. Its uncrowded shores provide the perfect backdrop for a peaceful getaway. 
Explore the nature trails, spot sea turtles nesting in the sand, or simply kick back in an unbelievably comfy chaise lounger and relax on the beach while the gentle waves kiss the shore. Amelia Island is the epitome of tranquility.
7. Pensacola Beach
On the western edge of the Florida Panhandle lies Pensacola Beach, a beach lover's paradise on the western edge of the Florida Panhandle. Boasting sugary-white sand and crystal-clear water, this Gulf Coast gem is perfect for those seeking a picture-perfect beach experience. 
First, visit the Pensacola Beach Boardwalk for beach hats, dresses, sweatshirts, handmade jewelry, and more. Then, try Felix's Restaurant and Oyster Bar, which has served sea goers since the 1940s, or grab a daiquiri at Bamboo Willie's (where you can also dock your boat). 
Explore the Gulf Islands National Seashore, home to magnificent stretches of sand and abundant wildlife. With lifeguards on duty and ample picnic tables and grills, Pensacola Beach ensures a safe and enjoyable day for beachgoers of all ages.
8. Bahia Honda State Park
Snug as a bug in the Florida Keys, Bahia Honda State Park is a slice of paradise. Thanks to palm-fringed shores and calm, crystal-clear waters, this beachfront gem is a haven for nature lovers and water sports enthusiasts alike. It's so chill that it gives off a lake beach aura. 
Grab a kayak and explore the mangroves, or strap on a snorkel mask and discover the vibrant underwater world teeming with colorful fish and coral reefs. Bahia Honda State Park is a true hidden treasure that will leave you mesmerized.
9. Grayton Beach
Head to Grayton Beach along the Emerald Coast for a taste of untouched beauty. This beach offers a pristine stretch of sand, fringed by towering dunes and lined with swaying sea oats. 
Grayton Beach is a haven for nature lovers, with its serene atmosphere and the opportunity to spot wildlife such as manatees and pelicans. Unwind on the beach or explore the nearby nature trails — the choice is yours!
10. Panama City Beach
Known for its vibrant energy and exciting atmosphere, Panama City Beach is a favorite destination for spring breakers and beachgoers seeking endless fun in the sun. This Gulf Coast hotspot offers miles of stunning white sand beaches, where beachfront resorts and beachside rentals cater to all your vacation needs. 
It's so gorgeous that you'll 100% want to book a sightseeing cruise. Half-day or full-day eco-cruises take you to see dolphins in their natural habitat, and the sunset swimming will make for iconic spring break photos. 
Take a thrilling ride on a jet ski, build sandcastles with the kids, or dance the night away at one of the beachfront clubs. Panama City Beach is the ultimate beach party destination, so bring your Party Floats.
11. Caladesi Island State Park
Escape the hustle and bustle of city life and discover the tranquility of Caladesi Island State Park. Accessible by ferry, this unspoiled island is home to one of Florida's most beautiful beaches. 
Sink your toes into the soft sand, dive into the refreshing blue waters, or take a leisurely stroll through the pristine seashore. Caladesi Island State Park offers the perfect beach day getaway — nature trails, picnic tables, and, most importantly, clean restrooms.
12. Honeymoon Island
Looking for a romantic escape or a peaceful retreat? Look no further than Honeymoon Island, located off the coast of Dunedin. This serene beach destination offers a secluded and intimate atmosphere, making it the perfect spot for couples and nature enthusiasts.
Take a leisurely stroll along the shoreline, bask in the warm sunshine, or embark on a nature trail adventure through the island's lush landscapes. Honeymoon Island is a sanctuary of serenity and natural beauty.
Pro Tip: Take the love fest up a notch with the FUNBOY Upcycled Heart Tube — perfect for floating and showing the looove.
13. Augustine Beach
Step back in time and discover the charming St. Augustine Beach, the oldest beach town in the United States. Located on the northeast coast of Florida, this historic beach town offers a unique blend of rich history and coastal beauty. 
Explore the Castillo de San Marcos National Park, paddleboard along the scenic Matanzas River, or simply relax on the soft sand and soak up the sun. St. Augustine Beach is where history meets the beach, creating an unforgettable experience.
14. Naples Beach
If luxury and sophistication are what you seek, Naples Beach is the place to be. Located on Florida's Paradise Coast, this upscale beach destination offers pristine white sand and sparkling turquoise waters. 
Spend your days sunbathing on the soft sand, indulging in upscale shopping and dining along Fifth Avenue South, or enjoying a round of golf at one of the world-class courses nearby. Naples Beach is the epitome of elegance and coastal charm.
15. St. Pete Beach
Last but certainly not least, we have St. Pete Beach, a vibrant and lively beach resort on Florida's west coast. This beach is an ideal destination for water sports enthusiasts, offering activities such as fishing, jet skiing, and paddleboarding. 
For a fishing pier with a local vibe, try the Merry Pier. Open seven days a week (with varying times), this small pier might look more like a dock, but don't let the looks deceive you. You can catch beginner-friendly speckled trout, sheepshead, and flounder or the more advanced cobia, gag grouper, and bonnethead sharks. The tackle shop also sells fish if the St. Petersburg waters aren't kind to you that day. 
Volleyball courts dotted along the shoreline invite friendly competitions, while the beachfront cafes and restaurants cater to every palate. 
Enjoy the breathtaking sunset views and let the good times roll.
Ready, Set, Swim!
Florida's coastline is a treasure trove of stunning beaches that cater to every beach lover's dream. From the powdery white sands of Siesta Key Beach to the crystal-clear waters of Clearwater Beach, the Sunshine State offers an array of coastal gems that will leave you in awe — and what better way to enhance your beach experience than with FUNBOY? 
As you explore the best of Florida beaches, bring along your go-to FUNBOY inflatable. Whether it's lounging on a float at Siesta Key Beach or capturing picture-perfect moments with your FUNBOY Heart Tube at Honeymoon Island, these stylish and durable inflatables are sure to add an extra touch of luxury to your beach adventures.
So, pack your sunscreen, put on your shades, and get ready to make a splash at Florida's top beaches — embrace the sunshine, the sand, and the sea, and create memories that will last a lifetime with the perfect blend of beach vibes and FUNBOY flair.
Sources:
Florida State Nickname | The Sunshine State
Beaches and Coasts at Florida State Parks | Florida State Parks
What is the Florida Panhandle? | United States Now
Welcome to St. Augustine, the Oldest City in America | VISIT FLORIDA