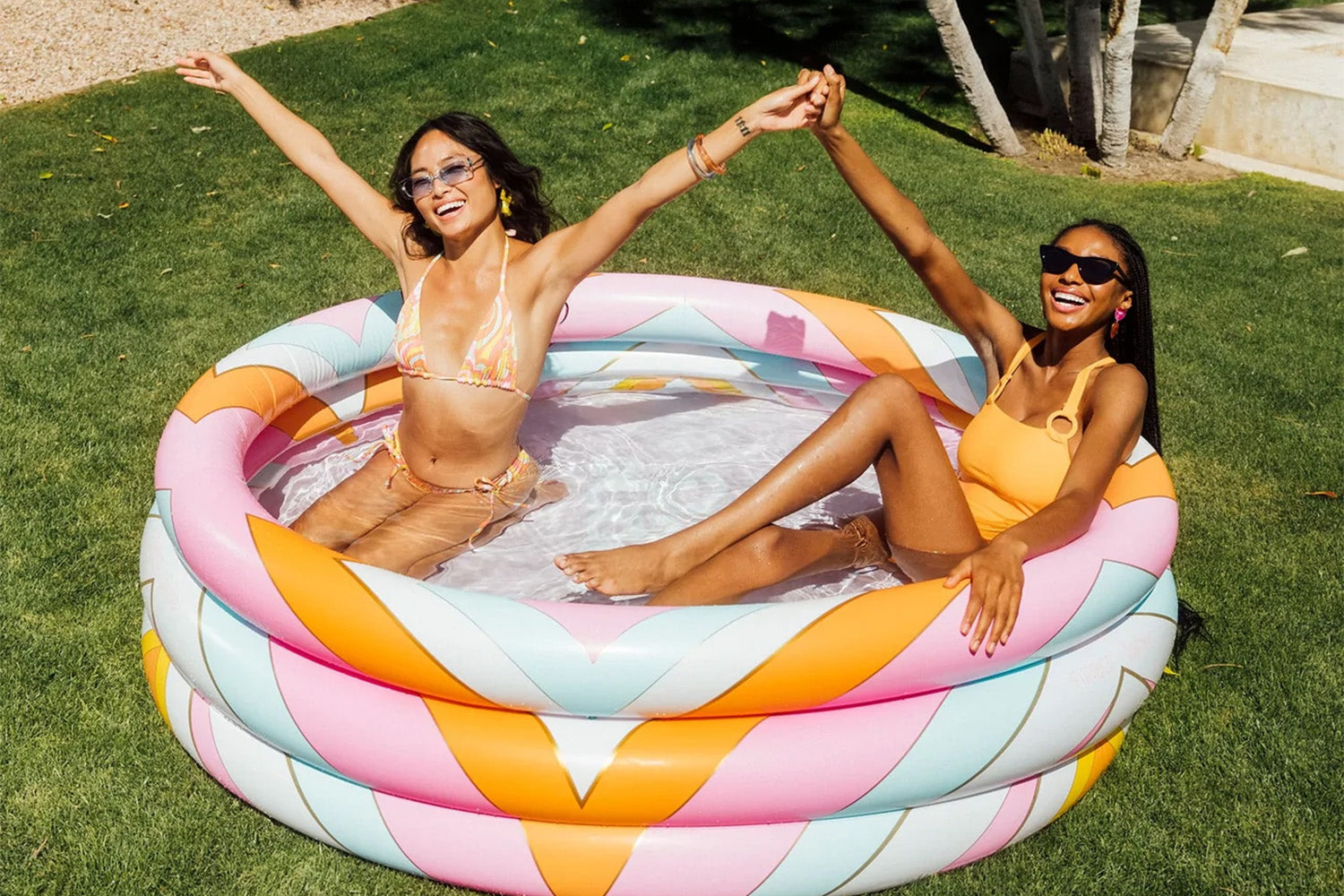 The Best Sleepover Beds for a Kid's Slumber Party
Kids love sleepovers: Whether it's for a birthday party or just because, spending the night at a friend's house is always a blast. But what kind of bed should you use for a sleepover? It can be tough to find the optimal bed for kids. If your child plans a sleepover party, you'll want to ensure the bedding is just right.
A sleepover is one of the most anticipated events for a child. It's a chance to stay up late, eat junk food, and generally let loose with their friends. Of course, if you host a sleepover, you must have an award-worthy setting… 
That's why we've organized a list of the nine sleepover bed ideas for a kid's slumber party. From teepees and camping cots to fort-style beds, there's sure to be an option that will fit your child's personality. And best of all, these beds can easily be converted back into regular beds when the sleepover is over.
So if you want inspiration, check out our list of nine sleepover bed ideas for a kid's slumber party.
It's time to slumber party! 
1. Sleeping Bag
A slumber party is always more fun with a few iconic, nostalgic throwbacks. Sleeping bags are usually a *camping* thing, but why shouldn't we bring them inside? We're rule breakers like that. 
You can always toss a few sleeping bags on the floor (with some pillows for added comfort). Deliver a bowl of popcorn, pop in a movie, and let the smiles form. Or, you can plop the sleeping bags on beds for a fun twist that delights all the young (and young at heart). 
2. Futon
Looking for an exciting sleepover bed idea for your kid's slumber party? Consider a futon. Futons are stylish and versatile, making them a great addition to any sleepover party. They're comfortable enough for even the pickiest sleepers. Since futons come in various colors and designs, you're sure to find one that fits your child's taste.
Futons are multi-purpose and can be used as a sofa and a bed. This means that your child can use the futon during the day as a place to watch TV or play games with friends.
Then at night, it can be quickly converted into a comfortable sleepover bed. Perhaps most importantly, as all college kids know, futons are also relatively economy-priced, making them a smart option if you're on a budget.
3. Inflatable Bed
Air mattresses are superbly comfortable classics for any sleepover. They are soft and bouncy, so kids can jump and play on them without getting hurt. And when it's time for bed, the air beds can be easily inflated with a pump.
Set them up in the sleepover area, and everyone will have a cozy place to sleep. Plus, air beds are easy to deflate and store away until the next sleepover.
At FUNBOY, we have a twist on the air mattress that is more than just hot air (pun intended): 
Our new line of FUNBOY's inflatable sleepover beds is perfect for those impromptu slumber parties.
Simply inflate with our electric inflatable air pump, and voila — instant sleepover space. The best part? When the party's over, deflate and store away until next time. So go ahead and say yes to those sleepovers — we've covered you!
Your pint-sized party animals will love the Retro Convertible Sleepover bed and the Private Jet Sleepover Bed. The Retro Convertible Sleepover bed has a vintage design that will transport your kids back to the days of drive-in movies. Meanwhile, the Private Jet Sleepover Bed is excellent for aspiring aviators; it comes complete with its own set of wings and tail fins.
Yes, at FUNBOY, we do love an Instagram-worthy aesthetic, but we also know that quality is what really counts. That's why our inflatable air mattress beds feature flocked material that is so comfy that you'll wonder why your regular mattress hasn't thought of that yet. 
Best suited for dreamers aged 3 to 12, the beds come in two slightly different sizes. A tad bigger, the Private Jet Sleepover Bed measures 85" x 70.5" x 21.5". The Retro Convertible Bed is smaller in size but equally dramatic in terms of impact, clocking in at 74" x 40" x 15".
Both beds are easily inflated and come with carrying cases, making them ideal for sleepovers at home or away. What's not to love?
4. Daybed
Daybeds are a superb choice for a kid's slumber party. They are comfortable and spacious, offering plenty of room for kids to sprawl out and sleep. Plus, daybeds come in tons of colors and styles, so you can choose one that matches the theme of your party.
If you want to make everything more exciting, add some cute pillows and blankets to make the daybeds cozier. Whether you are planning a small gathering or a large sleepover, daybeds are a great option for providing a comfortable place for kids to rest their heads.
5. Camping Cot
There's nothing quite like a good night's sleep under the stars. But a camping cot is a great way to enjoy the outdoors without sacrificing comfort if you're not into roughing it. Camping cots are also ideal for kids' slumber parties with a camp-like vibe.
They're lightweight and easy to set up, so you can move them around as needed. And since they elevate your sleeping surface off the ground, you'll stay warm and dry even if the temperature drops overnight. Add a few blankets and pillows, and your little ones will be all set for a cozy outdoor night.
6. Teepees
A teepee makes for a lovely slumber party accessory! They're simple to set up, and kids will love being able to crawl inside and cozy up for the night. Plus, teepees can be decorated with lights and blankets to make them extra inviting.
If you want to make your kid's sleepover experience unique and memorable, setting up a few teepees in your yard is sure to impress. And best of all, when the party's over, they fold up neatly so you can store them away until next time.
7. Couch Cushions
A kid's slumber party is not complete until they have turned their living room into a makeshift blanket fort. And what is a fort without some comfy couch cushions to lounge on? If you want an easy way to make your child's next slumber party a hit, consider using couch cushions as their beds. 
They are comfortable and can easily be arranged into any shape or size. Plus, if the party gets too rowdy, you can always toss the cushions into the air and let the kids have a pillow fight! When it's time to clean up, throw the cushions back on the couch, and voila: Your living room is back to normal.
8. Bean Bag
What could be better for your kids than a sleepover with their besties? Add in some cozy bean bag beds, and you've got a recipe for an unforgettable slumber party.
Bean bags are not only incredibly comfortable, but they're also great for lounging and chatting with friends. They come in many bright colors and chic styles, so you can find the top one to fit your kid's bedroom decor. Whether it's a movie night or a slumber party, bean bag beds are the ideal way to make your little one's sleepover party special.
The adult in us has to leave one safety note here: Bean bags might not be safe for super young kiddos, so adult supervision is always recommended. 
OK, buckle up because we saved the best for last:
9. Kiddie Pool
A kiddie pool is an excellent bed for kids' slumber parties. All you need to do is convert it into a comfort pit or cozy lounge by tossing in some comfy pillows and cozy blankets.
The shallow depth of the kiddie pool makes it the perfect size for little ones to enjoy a cozy slumber party without being too big or too small. Plus, the soft sides of the kiddie pool will help keep them snug and comfortable all night long.
Here at FUNBOY, life is all about making memories and having the best time ever, and our kiddie pools are the perfect sleepover beds for your little ones.
Add a funky touch to your kids' sleepover party with our FUNBOY x Malibu Barbie Dream Kiddie Pool. Fill the kiddie pool with pillows, blankets, and a stuffed animal (or two), and get ready for the coziest night ever. 
This pool is fantastic for sleepovers, featuring a colorful, groovy design that your kids will love. The pool is durable vinyl, so it's built to last. And it is easy to set up and take down, so you can use it repeatedly.
A Fun and Unforgettable Night
A sleepover party is perfect for your kid to enjoy with their BFFs. They will have so much fun, and it will be a night they will never forget. Be sure to choose the right sleepover bed for the party so everyone can get a good night's sleep.
Since planning is half of partying, we hope you find this helpful— and good luck with your kid's next sleepover party. Cheers!
Sources:
Tips and tricks to stay warm while camping this winter | Scouting
How to Host a Successful Slumber Party | Verywell Family