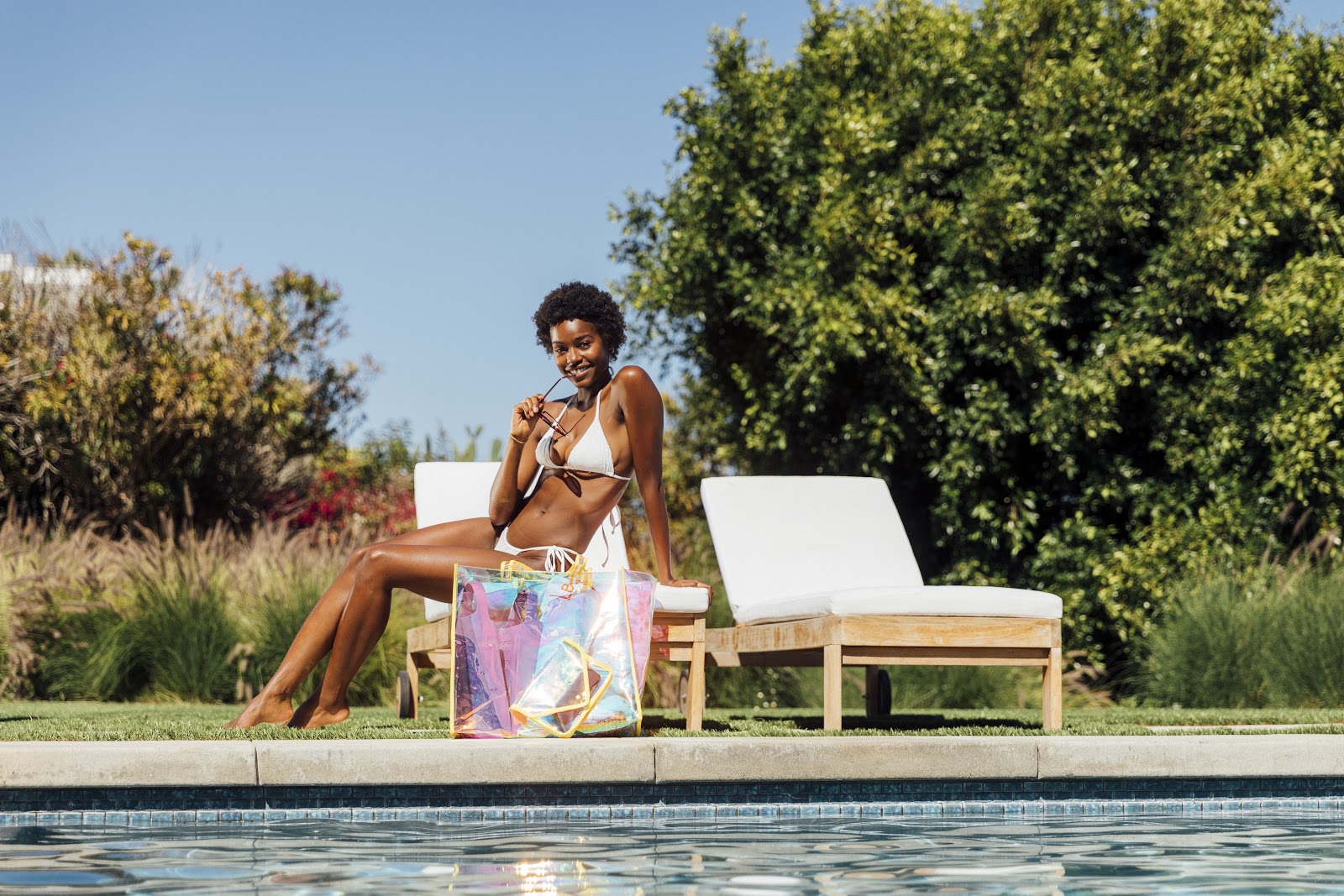 What to do in the summer: ultimate summer to-do list
We can all pretty much agree: summer is the best. It's the perfect time for outdoor adventures, new films and concerts, funroad trips, and so much more. But how can you ensure you don't miss a beat and make the most out of your summer? Well, make an ultimate summer to-do list, of course! 
Besides sunbathing, walking around in those cute sundresses, and letting the sand run through your toes, there are dozens of fun ideas that you can add to your summer bucket list. Need some help planning? Keep reading for our ultimate summer to-do list!
Visit a Beach, River, Or Lake 
First, visiting the water is, without a doubt, a summertime must-do. If you happen to live by the coast, head off to the beach for the day! If not, explore a nearby river or lake and go for a nice dip. Don't forget to bring your favorite FUNBOY inflatable like the Clear Rainbow Chaise Lounger or Pink Banana Tube Float for ultimate relaxation as you soak up some rays.
Attend An Outdoor Concert 
Believe it or not, in the US, 40 to 50 million people attend outdoor concerts every year—it's a top thing to do, and we're hopeful that this fun summertime activity will be returning sometime soon! Find a great venue in your area, bring your FUNBOY Retro Lawn Chair and spend the afternoon listening to tunes.  
Visit The Fair Or A Theme Park
A county or state fair can be so much fun if you do it right! Be sure to ride your favorite attractions, try out the sugary treats, visit the animals, and watch any of the concerts they have to offer. If you're lucky enough to live near a theme park, spend a summer afternoon on some great rides with your favorite people. 
Try New Food 
Have you ever tried escargot, frog's legs, or raw oyster? Maybe you've never had something as popular as sushi. Think of all the things you've had yet to taste, and then go out with a couple of your besties and try something new. You never know, you may just stumble upon some delectable delicacies that you may never have heard of had you not been a little more adventurous with your food. 
Have A Picnic  
Who doesn't love a good summer picnic? Pack a basket with all of your favorite picnic foods like finger sandwiches, fresh fruit, fancy cheeses, and crisp veggies. Invite your pals and make it a potluck for a larger variety of fun picnic treats. Don't forget your FUNBOY Tropical Palm Pool Drink Cooler, which fits up to 18 cans and three bags of ice—perfect for all the drinks you need to keep you and your pals hydrated.
Throw A Pool Party 
If you're anything like us, then youlove pool parties! Throw a party poolside this summer, fully equipped with all the essentials like lawn chairs, loungers, and cozy towels. Heat up the grill and put together a great spread with burgers, hot dogs, and all the fixin's like ketchup, mustard, and relish. Turn up the tunes and pull out some fun party games like volleyball, hula-hoop, and limbo. 
For a truly unforgettable time, don't forget your giant inflatables like the one-of-a-kind Golf Cart Float from FUNBOY. This unique daybed float is spacious enough for two friends and is fully equipped with two reinforced cup holders to keep your summer cocktail firmly in-place as you float. 
Not really a fan of golf? Perhaps you'd enjoy relaxing on a dreamy cloud under a magical rainbow instead. The FUNBOY Rainbow Cloud Daybed features over 50 square feet of lounging paradise and is sure to be your dreamiest summer yet. 
Take A Road Trip
Grab your besties, pick a spot on the map, get in your vehicle, and just drive. There are very few activities in this world that are as exhilarating and fun-filled as going on a road trip with your best friends. Make a list of all the things you'd like to do along the way and let the other chips fall where they may—just go with it and have fun! 
Grow A Garden
Gardening can be a lot of fun, and growing your own fruits, veggies, and herbs is an excellent way to promote a healthy lifestyle while teaching the same healthy habits to your little ones. Your kids will definitely have a blast digging in the soil, planting seeds, growing seedlings, and watering them. And the best part? You don't really need a whole lot of space, and the vessel can be anything from a mason jar to a wooden crate to an old tire.  
Be A Tourist In Your Own City 
Can you confidently say that you know your city like the back of your hand, inside and out? If you were contacted to write a tour-guide to your city, do you think you'd be able to do it justice? If not, take the time to visit more than just your usual hangout spots. There is so much more to life than hanging out at the mall or the local bowling alley. 
Grab a friend and be a tourist in your own city. Check out someplace new, and you may be surprised by just how wonderful that old town can be. Most cities have free tours, too. You could discover landmarks, streets, and even little shops that you never knew existed. You could also sometimes do the tour via segways, making it a little bit more fun.  
Backyard Oasis 
It's been a little bit of a challenge this year to enjoy fun events with the ongoing pandemic, so rather than leaving the safety of your home, create an oasis in your very own backyard! Fill up your favorite FUNBOY Kiddie Pool with water, turn up the tunes, sip on a tasty cocktail, and kiss your troubles away as you soak and enjoy ultimate relaxation.
Make Tie-Dye T-Shirts 
Do you have a bunch of white T's you'd like to breathe some life into? Why not make tie-dye T-shirts this summer? This is a fun activity that the entire gang can get into and enjoy as you all try to outdo each other with your various creative ideas. 
Go Whitewater Rafting
Take a thrilling and exhilarating ride down the river in an inflatable raft, hitting the rapids along the way. Whitewater Rafting is considered an extreme sport, so be careful when adding this to your summer to-do list.
Start A Water Balloon Fight 
While we all love to feel the sun on our faces, sometimes the heat of summer can get a little on the toasty side! On those days, very few things even come close to feeling as good as having a cold, rejuvenating shower, but the next best thing is to simply have a water balloon fight. 
Fill up dozens of balloons and target your besties, trying to stay the driest of the bunch. When the fight is over, dry off using your cozy FUNBOY Beach Towel and head inside for a refreshing drink and a bite to eat.
Run Through A Sprinkler 
Nothing screams summer like running through a sprinkler! Blast off to backyard summer fun this year with the FUNBOY Rocketship Sprinkler. Featuring four water sprayers, the Rocketship sprinkler provides 360 degrees of water action to keep the entire family entertained for hours on end. For even more water fun, set up your slip-n-slide next to the sprinkler and enjoy slipping and sliding all summer long. 
Throw A Bonfire 
If you ask us, long summer nights are best enjoyed with good company around a crackling fire. Make your summer extra special this year and host a bonfire. Create a great spread of tasty snacks and keep all of your beverages ice cold in a cooler. Don't forget to include plenty of seating for your guests, and of course, bug-spray in the summer is an absolute must! 
A Final Word 
Swimsuits, cold drinks, bonfires, good conversations, tasty food, and long cool nights spent under the vast indigo sky—if you ask us, nothing is better than summer. 
Rather than wasting your days away trying to figure out what to do, check out our ultimate summer to-do list above and get going on your next adventure. Whether you decide to lounge on your favorite FUNBOY inflatable or grow your very own garden, this summer is sure to be a memorable one. 
Sources:
https://www.tripsavvy.com/road-trip-pros-and-cons-2973033
https://www.mashed.com/197900/what-is-escargot-and-how-is-it-served/