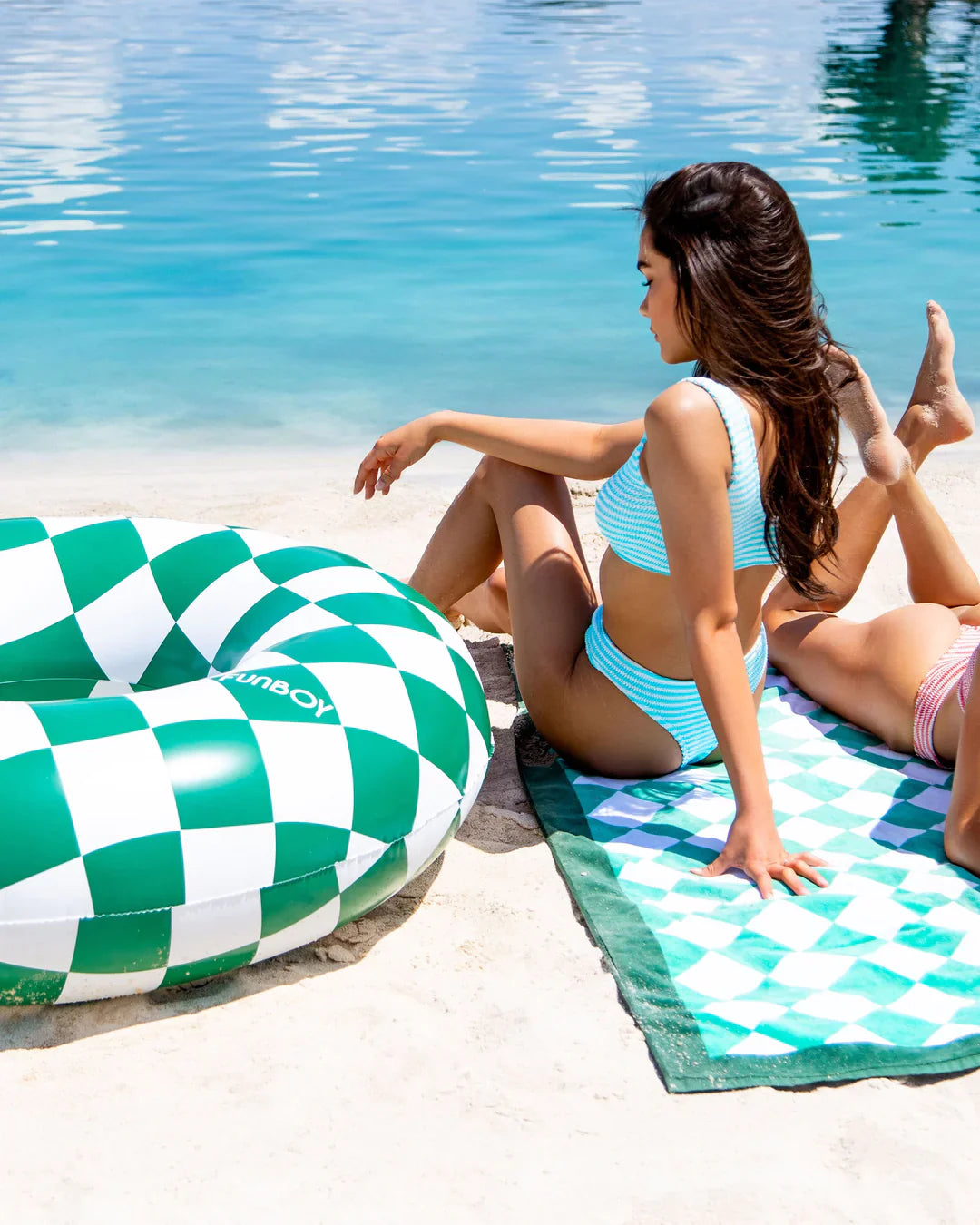 The Best East Coast Bachelorette Party Destinations
Sun, sand, and a whole lot of fun! On the hunt for the ultimate bachelorette party destination? Look no further than the stunning East Coast. From Miami's glamorous nightlife to Washington D.C.'s monuments, there's something for everyone on this side of the U.S.
Let's explore some of the best East Coast bachelorette party destinations so you can start planning your dream trip. 
New Port — Rhode Island
If you're looking for a classic bachelorette experience, then New Port, Rhode Island, is the perfect destination. Spend your days exploring one of New Port's stunning beaches (perfect for a beach wedding, BTW). Then, head to one of its many luxurious spas for an afternoon of pampering. 
At night, hit up some of New Port's clubs and bars for a night of dancing before finishing up at one of the city's delicious seafood restaurants. Don't forget to bring your camera!
Myrtle Beach – South Carolina
For a bachelorette party with a more relaxed feel, head to Myrtle Beach. Spend the days soaking up the sun on its pristine beaches with your favorite FUNBOY float before taking a stroll down Ocean Boulevard or hitting up one of the city's many outdoor activities like parasailing or kayaking. 
After dark, enjoy some delicious seafood at one of Myrtle Beach's many restaurants before dancing it up at one of the area's lively bars and clubs. Whether you're in the mood for sun and surf or breaking a sweat, Myrtle Beach is a great way to commemorate the bride-to-be.
Portland — Maine 
Does your bestie want a laid-back bachelorette experience?
Check out Portland in Maine. Spend your days taking in the breathtaking views of Casco Bay or exploring some of Portland's best shops before watching a show at one of its many live music venues. 
Afterward, grab some of Portland's famous lobster rolls before heading to one of the city's craft breweries for a night of beer tasting.
Miami Beach – Florida 
Warm sun and beautiful beaches make Miami Beach the perfect spot for an unforgettable bachelorette weekend. Spend your days soaking up the sun at South Beach or take a stroll through one of Miami Beach's iconic art deco buildings before hitting up one of its many rooftop bars and clubs at night.
With its vibrant nightlife, delicious food, and diverse culture, Miami Beach is sure to provide tons of fun and plenty of memories. 
Pro Tip:Bring Barbie to Miami with the FUNBOY x Malibu Barbie™ Golf Cart Pool Float. This Insta-worthy float is sure to bring a smile to the bride-to-be's face. 
Asheville — North Carolina
Asheville, North Carolina, is the perfect destination for the outdoorsy bachelorette party. Spend your days exploring some of Asheville's stunning landscapes, like the Blue Ridge Mountains or the Great Smoky Mountains, before hitting up some of its local breweries for a night of craft beer tasting.
Afterward, check out one of Asheville's many live music venues before heading to one of its delicious restaurants for an unforgettable feast. The Downtown Arts District is not to be missed. 
Nashville — Tennessee 
Nashville is the hottest bachelorette party destination for music and culture lovers. The city is home to an incredible music scene and lively nightlife. Spend the day exploring the city's iconic music venues (namely The Country Music Hall of Fame) before grabbing dinner at one of the many local restaurants. 
And, of course, no trip to Nashville is complete without exploring the city's incredible nightlife. Open-air buses (complete with a bartender) are particularly popular for Nashville bachelorette parties. Whether you're looking for a dive bar or an upscale lounge, Nashville has something for everyone.
Boston – Massachusetts
The bustling streets of Boston are an excellent destination for a fantastic bachelorette party. 
Spend your days exploring the city's iconic landmarks like Harvard University and the Freedom Trail before indulging in some delicious seafood dinner. Take a cute ride on the duck boats and head to the North End for truly five-star cannolis.
After dinner, hit up one of Boston's lively bars or clubs and get your dance on! With its historic charm and modern vibes, Boston is the perfect mix of old and new. PS: Dress up like Elle Woods for a theme that truly has no rivals. 
Philadelphia — Pennsylvania
Philadelphia is an ideal spot for a bachelorette weekend that's equal parts history and fun. Spend your days taking in the beautiful architecture of Independence Hall or the city's other iconic attractions before heading to one of Philly's many restaurants and bars for a night out. 
Plan a night of sushi and karaoke, bar hop in Midtown, or book a private meal at top restaurants with views of the incredible skyline.
Washington D.C. – District Of Columbia 
If you're looking for something that offers a cultural experience, look no further than Washington, D.C. 
Spend the trip exploring all that our nation's capital has to offer by checking out its various monuments, galleries, and museums before taking in a show at one of D.C.'s many theaters or jazz clubs at night. Afterward, hit up some of D.C.'s hottest restaurants before turning in for an early morning exploring session at one of its many flea markets.
New York City – New York
If you want to go big or go home, then New York City is definitely the place for you.
Take in a Broadway show, shop 'til you drop on Fifth Avenue, or check out the city's amazing skyline from Top of The Rock Observation Deck before partying it up with some world-class DJs and dancers until sunrise at one of NYC's acclaimed nightclubs. Decompress as you stroll through Central Park or the Natural History Museum. 
Indulge in some classic Big Apple cuisine while you're there — there are endless options when it comes to dining in NYC, so be sure to bring an appetite!
Savannah — Georgia
If beachy vibes are more your thing (and let's face it... who doesn't love a good beach?)Savannah is your ideal bachelorette destination. With its vibrant nightlife scene and beautiful scenery along River Street and Tybee Island Beach, this southern gem will have something for everyone. 
Plus, there are tons of outdoor activities like kayaking or paddle boarding that will guarantee an unforgettable time with friends. Pack your favorite FUNBOY Lounger — especially if the bride-to-be is hoping for some R&R time. 
Virginia Beach —V.A.
If your bestie is looking for a relaxing getaway, then Virginia beach is the perfect destination. Spend your days soaking up the sun on the beach or exploring some of Virginia Beach's iconic attractions like Nauticus and the Virginia Aquarium. 
At night, hit up one of its many bars, restaurants, and clubs before turning in for the night. With its laid-back atmosphere and welcoming people, Virginia Beach is a charming spot for an unforgettable bachelorette.
Annapolis — Maryland 
For a touch of class, head to Annapolis. This charming town offers tons of activities, all within walking distance, making it the perfect spot for a bachelorette weekend.
Take the future Mrs. sailing around the Chesapeake Bay or go sightseeing in Annapolis' vibrant historic district before heading out to one of its many bars at night. Annapolis also hosts some of the best seafood restaurants in the area, making it a great spot to kick off any party.
Tips for Planning the Perfect Bachelorette Party
When planning a successful bachelorette, it's critical to plan ahead to ensure that the bride-to-be and her friends have a memorable experience.
Here are a few tips to consider when planning the perfect bachelorette party:
Scout the location:Do your research to ensure that the destination you've chosen will provide the ideal atmosphere for a bachelorette party. Some places are super crowded; investigate if the shoulder season would be better. 
Consider the budget:Bachelorette parties can get expensive, so determine a budget before you start planning.
Ask for help:Don't be afraid to ask for help from the bride-to-be's friends and family. Planning a whole bachelorette extravaganza can be overwhelming, so getting help from those closest to the bride-to-be is essential.
Make a timeline: Make sure to create a timeline for the bachelorette party to ensure that everyone is on the same page.
Create an itinerary:Create an itinerary for the shindig to ensure that everyone gets the most out of their time in the chosen destination.
The Final Word
Wherever the bride-to-be chooses to celebrate her last days as a single lady, we hope that these fabulous East Coast destinations will help guide her on her journey toward matrimonial bliss.
So pick one that speaks to your bestie most and start planning that much-deserved weekend getaway. With so many amazing options to choose from, you're sure to find the perfect spot for your crew to have fun, create lifelong memories, and of course, celebrate the bride-to-be.
Happy planning!
Sources:
The Best Lobster Rolls in Portland | The Maine Mag
Chesapeake Bay Program | Chesapeake Bay Program
A Boston Bachelorette Party City Guide to Plan Your Weekend | The Knot