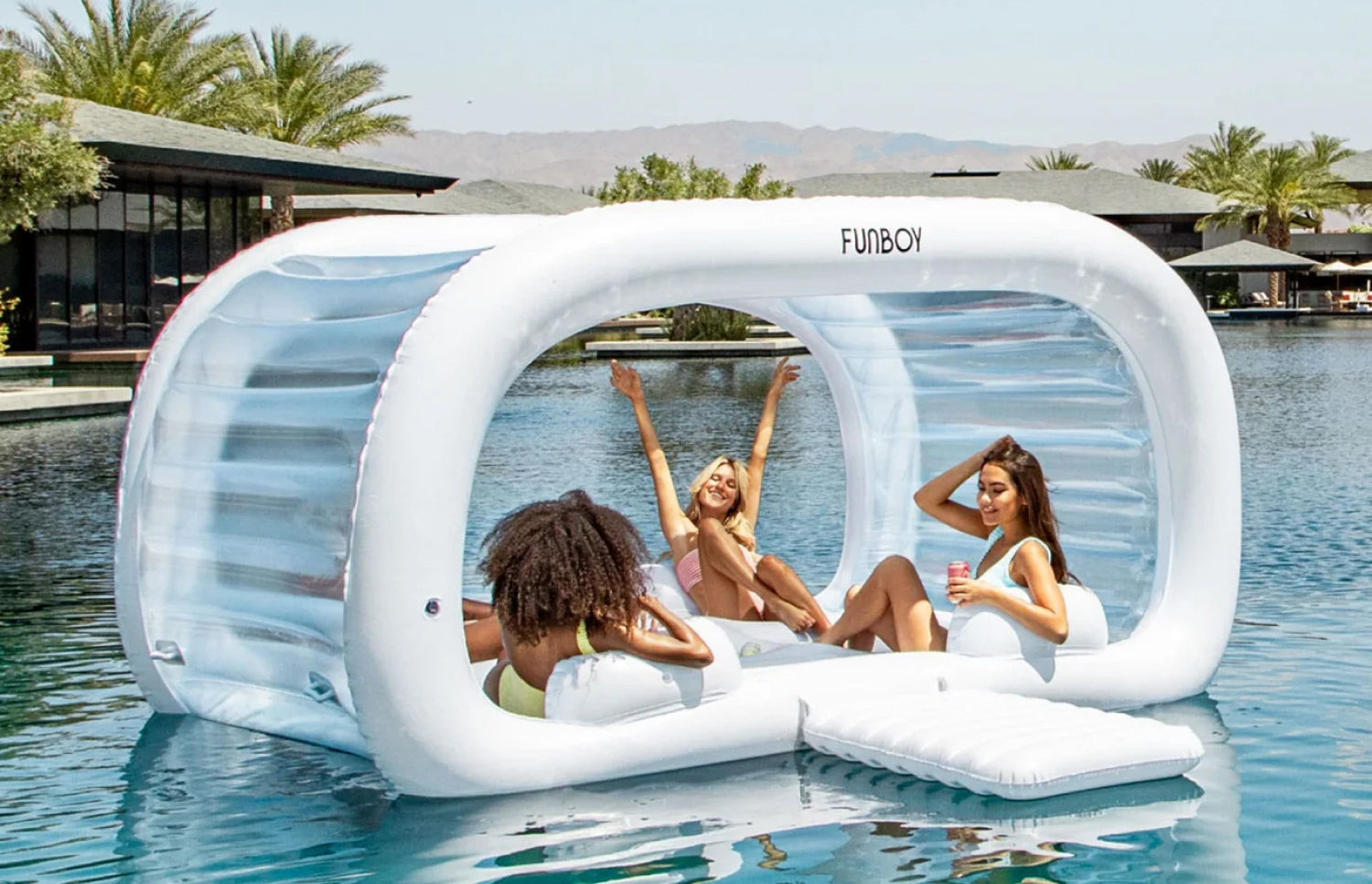 12 Legendary Bachelor Party Ideas for the Newly Betrothed
For grooms-to-be, the bachelor party is one of the most anticipated events of the wedding. It's a time for the newly betrothed to celebrate his upcoming nuptials with the people he's closest to — it's also a perfect opportunity to enjoy some last-minute freedom before he ties the knot. With this in mind, it's of the utmost importance that the bachelor party is a legendary one!
We've got you covered. Whether you're the best man or a groomsman, these 13 legendary bachelor party ideas are sure to make your buddy feel like a king.
1. Vegas, Baby!
After all the stressful wedding planning is done, you deserve a chance to relax and let loose! We have to start our list with the most iconic bachelor party destination ever. 
If you want to go all out, then there is no better destination for the bachelor party than Las Vegas. Sin City has it all — from high-end dining and luxurious hotel accommodations to nightclubs with world-class DJs and casinos that will leave you feeling lucky.
Take in a show or two, try your luck at the poker table, and party till the sun comes up. It's a bachelor party that the groom will never forget.
2. Ocean Getaway
What's more luxurious than sailing the open seas with your best buds? Absolutely nothing. Renting a yacht for a bachelor party is the ultimate way to relax and have a blast. 
You'll be able to enjoy all the amenities of a five-star cruise — including a deck, Jacuzzi, and fully stocked bar. Plus, you'll get to take in some breathtaking views as you cruise around the harbor. 
If you love the sea but tend to get seasick, opt for an Airbnb or luxury resort in beach towns like Miami (amazing nightlife) or Redondo Beach (live music on the pier nightly). No yacht? No problem. An epic Dayclub floating cabana big enough to be a yacht (almost) should do it. 
3. Paintball Party
If your wedding party loves a good old-fashioned battle (with no actual casualties), then paintball is a guaranteed crowd-pleaser. Double-check that you've got all the necessary gear, then head out to the paintball course — split into two teams, pick your strategy, and let the war commence.
For a unique twist on the game, try theme-based rounds, such as "Capture the Flag" or "Search and Destroy." The winner gets bragging rights — and possibly a few bruises.
4. A Road Trip to Remember
If the groom-to-be is a fan of adventure and the great outdoors, then a road trip could be the best way to celebrate his last days of filing his taxes as a single filer. Grab a few of your closest friends, rent an RV, and hit the open road. 
Explore America's national parks, hike trails, go white water rafting, drive ATVs, camp under the stars, and create unforgettable memories that will last a lifetime. You can also drive to memorable bachelor party locations geared more towards raving than relaxing — New Orleans and New York City come to mind. 
5. Outdoor Adventure Stag Night
"Stag night" or a "stag party" is a UK-ism for what people in the US call a bachelor party. We bring that up not only as lovers of fun facts but that we're talking about going on an outdoor adventure before the big day. 
For an adrenaline-fueled adventure, consider a weekend of mountain biking, deep-sea fishing, and bay sailing. This combination is ideal for the groom-to-be who still needs to scratch out his love for the great outdoors. 
If the guest list tends to enjoy some friendly competition, turn the sporting event of your choice into an epic challenge. The winner gets an extra-special groomsmen gift. 
6. Bungee Jumping/Skydiving
For a truly epic bachelor party experience, why not take the guys' bungee jumping or skydiving? This is the ultimate opportunity for the groom-to-be to take a leap of faith and face his fears — not to mention it's one of the most memorable experiences he'll ever have.
If a full-on jump isn't your style, you can still get an adrenaline rush with a hang gliding or parasailing adventure. Or, if you want to keep things (slightly) low-key, take the group on a hot-air balloon ride.
7. Pool Party
If the weather permits, consider throwing a pool party for the groom-to-be. Deck out your backyard with plenty of comfy seating and games. Then make sure you have all the refreshments needed for a day in the sun — beer, sangria, chips, and salsa — the classic poolside menu.
For a special touch, stock the pool with floating coolers and a few inflatables for the guys to lounge on. Not sure where to find the coolest pool floats around? Check out our inventory here at FUNBOY. From white swans and blue loungers to giant lips and cool tubes, we have it all. 
By the way, a pool party makes an incredible bachelorette party too. 
8. Visit Local Breweries
For the groom-to-be that enjoys beers and savoring new flavors, heading to a beer tasting and brewery tour can add a whole new level of excitement to the bachelor party.
To take it to the next level, plan a beer tour or a bar crawl around some of the nation's top breweries, and visit different spots for a taste of the nation's five-star beers. Not sure which hot spots to check out?
Although there are many, some of our favorite breweries around the nation include:
Sierra Nevada in Chico, California
Boston Beer Company in Massachusetts
Dogfish Head in Milton, Delaware
Lagunitas Brewing Company in California
Bell's Brewery in Michigan
Goose Island Beer Company in Illinois
And lastly, too many to name

 

in Nashville
Wherever you go, just be sure to drink responsibly — and take lots of pictures!
9. Camping Adventure
For the more outdoorsy groom-to-be, a camping adventure is just the ticket. Gather up all the gear you need — tents, sleeping bags, coolers, etc. — and hit the great outdoors.
Plan some activities that the group can enjoy, like fishing and hiking. Bring bug spray, lawn chairs, and plenty of snacks. All you have to do is kick back, enjoy the stars, and roast some marshmallows. 
10. Field Day
If the groom-to-be is an avid sports fan, why not organize a legendary bachelor party that's specifically tailored to his favorite sport? For example, you could rent out a basketball court and hold a private game of hoops or take the guys to see an MLB game.
Is the newly betrothed a fan of golf? Plan a day of fun in the sun at the golf course. Or better yet, book a weekend at a top-rated golf resort and have an epic golf tournament with the crew. 
Does the groom prefer sports that are more lowkey? Why not try a round of bowling or an afternoon of mini-golf? Whichever sport you choose, the boys are sure to have a great time. For something nostalgic, go-karting and a scavenger hunt. 
11. BBQ Bash
What better way to celebrate the groom-to-be's last days of bachelorhood than with good food and great company? You don't necessarily need to fly to Austin for a great bachelor party focused on guys and grills. Host a backyard BBQ bash and cook up some of his favorite dishes.
Have plenty of beer, drinks, and good tunes for the perfect party atmosphere. You could also organize a few outdoor games, like cornhole or horseshoes, to add an extra bit of competitive spirit to the celebration.
12. Game Night
Who says you need to leave the house for a legendary bachelor party? Game night is the perfect way to spend an evening with the boys — all without having to travel.
Set up a tournament-style game night with all the groom's favorite video games and card games. Or, if you're feeling adventurous, why not try something new? There are plenty of fun and creative party games that the group can enjoy. From charades to beer pong and poker, the possibilities are endless.
A Final Word
Planning a bachelor party is the ultimate way to celebrate the groom-to-be's last days of being a bachelor. Whether it's a backyard BBQ bash or an epic skydiving adventure, the perfect bachelor party is out there. Plan ahead and decide on a location, itinerary, and budget that works for everyone involved. Raise a glass, and let the good times roll.
Here at FUNBOY, we're on a mission to bring FUN to the masses — so if you're hoping to make your best friend's special day an unforgettable one, look no further than our inventory of floats and inflatables. From golf carts and swans to tubes and loungers, we have something for everyone. 
Sources:
Why Is Las Vegas Called "Sin City"? | United States Now
Local Distilleries in and Around Nashville | Nashville Lifestyles